Day 5,843, 23:43
•
Published in Romania
•
by Clopoyaur
You already got used to the Erepublik celebrations on Clopoyaur TV and the madness won't get different this year either. Plato has been more than generous this year and contributed greatly to the prizes and competitons I have for you. Thank you Plato!

So, let's see what I have prepared for you:

A - 16.000 GOLD PYRAMID

A pure golden Pyramid will spawn on Clopoyaur TV on Wednesday, November 22nd, around 12:00 Erepublik time. The one with the highest prize ever.




This will be the biggest Pyramid in history. There are always two options: take the prize and be the Phaorao or just give it away and advance. Greed versus group work. This battle has never been more challenging. Can you resist the tempation?
As an exception this Pyramid is immune to any Streamloots cards, since is sponsored by Plato (that means people cannot be banned in this pyramid, we cannot skip steps and once broken, Pyramid cannot be revived)


B- PLATO's WHEEL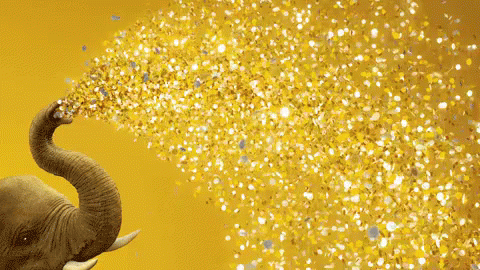 Also known as Plato's Cornucopia, From Monday, November 20th until next Wednesday, November 29th, Plato's Wheel will offer 33 AMAZING prizes to 33 lucky Clopoyaur TV fans. This includes among others: 4 x 15 Euro Packs (you get to choose the pack), 5 x 10 Euro Packs (again, you choose the prize), over 3.600 Gold, over 3.600.000 cc and over 1.250 Energy Bars.
One of you may get 1.600 Gold or even 1.600.000 cc in one go on Plato's Wheel. All you need is a bit of luck and some perseverance.

Once a BIG prize is won, that prize is removed from the wheel. One person can only win ONE unique (1x in the list above) prize, but in case he is drawn multiple times, he can get a consolation prize or other not unique prizes.

Since the amount of prizes is considerable, they will be awarded in more streams in the next 10 days.
To ensure the fairness, Clopoyaur TV will be LIVE and will spin the wheel also in the prime-time of zones like Asia/Australia and Americas. The dates will be announced via my Discord channell: discord.gg/clopoyaur

You can keep track of all the prizes checking this link: https://tinyurl.com/Erep16Prizes


C - SPECIAL CLOPOYAUR QUEST

Built on the "Who wants to be a Millionare" format, ClopoQuest features 10 questions in each regular show featuring various domains. The one that accumulates the most points is declared the winner.




Starting November 22nd, we will have a series of 4 "PREMIUM" ClopoQuests featuring special prizes:
1st place: 100 Gold + 100.000 cc
2nd place: 50 Gold + 50.000 cc
3rd place: 25 Gold + 25.000 cc
4th place: 10 Gold + 10.000 cc

Every ClopoQuest starts at 12:00 Erep time.

For those of you that never participated, here is how it works:
Once it starts, on the stream screen a question will appear together with 4 potential answers. You will also see a score timer dreasing from 20.000 points to 0, with 1.000 points substracted for each second. The faster you answer (you click on the answer), the more points you are scoring. Those points are added to your total if you are correct or substracted from your total if your answer is incorrect. The player with the highest score combined after the 10 questions is the winner.
Competition is available on all devices (PC, phone, tablet, TV), no matter where you watch Clopoyaur TV !

CLOPOYAUR TV SCHEDULE

Everything is happening on my stream on http://twitch.tv/clopoyaur
My regular schedule is:
* Every Monday, Wednesday and Friday starting 17:00 GMT Time (9:00 Erep time) but for the duration of the Erepublik Anniversary they may also be suprize streams (including on the Amazing Journey event start).
* The normal start of the ClopoQuest is 20:00 GMT (12:00 Erep time), while Pyramid usually start at 20: 30 GMT (12: 30 Erep time).
* For knowing exactly when I go live follow my Discord at: discord.gg/clopoyaur or my Telegrams under https://t.me/clopoyaur & https://t.me/clopoyaurtv


---

NOTE: For all prizes handled by Plato, expect a 24-48 hours delay until you will get your prize. The status of prizes can be tracked in this sheet: https://tinyurl.com/Erep16Prizes

Everything is on Clopoyaur TV together with a lot of other cool things happening, among them:

* The Power Pack Challenge where 20 people are winning a Power Pack this month (type !pp in chat)
* Get cool cards with surprising rewards in my new Streamloots Collection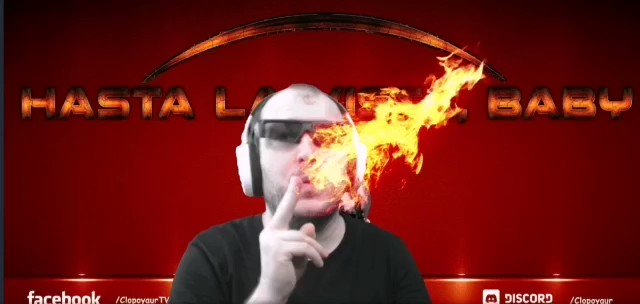 (click on the picture)