Day 1,899, 13:45
•
Published in Greece
•
by DimAth
Η e-μέρα 2.000 πλησιάζει, απομένουν 100 e-μέρες & λίγες e-ώρες για να φτάσουμε στην σημαδιακή e-μέρα 2.000...
E-day 2.000 is getting closer, only 100 e-days & few e-hours left to reach the fateful e-day 2.000...
Φήμες λένε ότι θα σκάσει πυρηνική βόμβα ακριβώς πάνω από τα γραφεία της εταιρείας:
Rumors say that a nuclear bomb is going to hit erep headquarters:
Άλλες φήμες ότι θα γυρίσουν όλα στο μηδέν:
Other rumors say that everything will go back to zero:
Oι Μάγιας λένε ότι θα καταστραφεί ο e-πλανήτης:
Mayas say that e-world will be destroyed: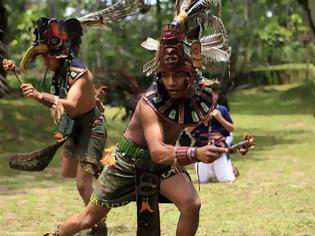 Μερικoί Έλληνες που ρωτήσαμε μας είπαν ότι θα συμβεί αυτό:
Α few Greeks we asked, told us that this is going to happen:
To μόνο που εύχομαι σε όλους είναι να είστε καλά και να είμαστε εδώ εκείνη την e-μέρα για να περάσουμε μαζί ΟΤΙ ΚΙ ΑΝ ΣΥΜΒΕΙ, αν είμαστε μαζί τίποτα δεν μπορεί να μας e-φοβήσει!
The only thing i wish to all of you is to be healthy and be here when this e-day arrive so we can pass it together WHATEVER IS GOING TO HAPPEN, if we stick together nothing can e-fear us!
Post your comment
What is this?

You are reading an article written by a citizen of eRepublik, an immersive multiplayer strategy game based on real life countries. Create your own character and help your country achieve its glory while establishing yourself as a war hero, renowned publisher or finance guru.