Day 1,124, 23:39
•
Published in Spain
•
by Gnomos que roban bragas
istabamoz anushe tohos lorsh nomozz di copishuelaz hem la viha rear cuhamdo papah gnomoz cum jran tristesa nush dyho ohyjahm shumashoz gnumoz keh yah nush matam pah shiempresh lash orgz disaparisin!! nu jodhash disio er gnomosh surpresa iazzi cumsternaos i mujamdo milez vragaz cum jramdesh lasjrimaz fuhimoz ah jablar com er gnomoz jautishta ejkribano keh eshtaba juliendo vragaz cholitaryho i le dichimosh ridasta la deshepediha de tuos nostroz jamijoz, dilesh jadihoz atuas lash vragash henm ebugpubliz, chaluda ja loz baliemtesh cavayeroz vragazmeister, tanbihen a esha vova puderosha keh noz hodyha muak muak jijiji hadiosh ar misinash pes pallacho jijiji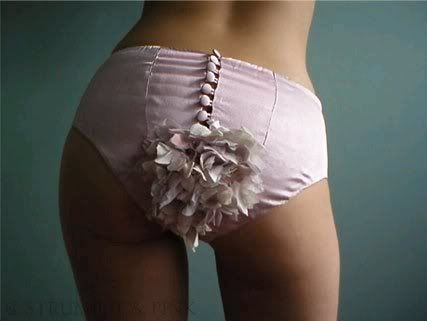 i ar gnomoz nejro che le okurrihosh rehuny nueshtraz biñetash jijiji
zi arjuna bes ti rihizte com losh gnomoz acuherdatesh di eyosh puvlicando arjuna deh zuz viñetash arjum dyha em tu pirihoriko pah keh cuhamdo ya nu ejtemoz tudu er mundo shepa ke una bes uvo hem erespublis unosh filisis gnomoz kih robabam vragaz i jalejrvan lash madrujadaz
i aki huna camsion kih ichimoz dedykada a guela keh zi yama

miheeeenteme i dyyyy
musica de mijer vose, letrash deh loz gnomoz jijiji
Parese ke
er mihedo a conkiztado todoh loh nejro
humedosh y tenpladoz
ke ba a zer de ty? ke ba ah zer de my?
Panteraz som
zuz vragaz em destiherrosh
nush anh comdenado
ah injalar con ezmerosh
keh ba a zeeeer dee tih? keh va a zeeeeer de mhi?
Miheeeeenteme i dy keh soi tuuu gnomoz
miheeeeeenteme i dhi ke güelem hun poko
kien lo güele... quiem loh güele dyyy... zi llo me piherdo.
My curason
i er pes pallacho
lamem pohemas caydoz de tush lavios
que baa ah zeeeeeer dhe tyyy? keh ba a zheeeeer de myyyy?
Tuh pesho eh
tam cruher gnomoz vendito
tuh cuherpo em fyn
vaver y laverinto
keh ba ah zer de tish? ke bah ha zeeer de myyy?
Miheeeeenteme i dy ke zoi tuh gnomoz
myheeeenteme hi dyy ke güelen poko
miheeeemtemeh i di ke zoih tuu gnomoz
miheeeentemesh ih dyyyyyyy...
mir dyaz pazaran
i er gnomo deh tuzz vragaz
de shosho hen shoshoslovakia yra
rihemdo fuherte jiji, jiji, jijiji!.
Miheeeeenteme i dyyyy que zoi tuh gnomoz
miheeeeeenteme hi diiiiih keh güelen poko.
i comho um gnomo boi detraz dhe ty
pazo ah pasho tuz vragaz e deh zejir
i komo un gnomo boi detrash dee ty
pasho ha pazo... pazo ah pazo...
[img][/img]
Li ricordamoz a losh cavayerosh vragazmeister chuz mandamientosh
1.
ruvarash vragaz frajantesh
2.
azpiraras prufundamemte suz eflubyos
3.
loh rilasionarash todoh com lash vragaz
4.
noh nunvrarash laz vragaz groña en bano
5.
aborreseras vragaz tosicas de fransia
6.
adularaz ar Pes Pallacho
7.
onrarash ha la urden vragaz meister
8.
nu excrivirash ekisdeh zino jijiji
9.
aras comis con sumopaint
10.
pratikarash er wiñi wiñi
hadioz vragaz hadioz momyosh hadioos vragameister hadyhos listores jijiji
jair vragaz
air vragaz meister (dar jonso, vorra, sunvra, lelopesc)
ail jijiji
Post your comment
What is this?

You are reading an article written by a citizen of eRepublik, an immersive multiplayer strategy game based on real life countries. Create your own character and help your country achieve its glory while establishing yourself as a war hero, renowned publisher or finance guru.