Day 1,645, 22:06
•
Published in Ireland
•
by New Faustian Man
Hello everyone.This is a short article describing my motives for running for Irish congress and what I aim to do during my prospective term there.

My objectives are as follows:

- 1. Promote transparency in government;

- 2. Resolve all conflicts of interest plaguing Irish politics;

- 3. Implement a non-partisan, cross-party approach to hiring government departmental aides and junior ministers;

- 4. Call for the organisation of a centrally-funded national army;
~ OBJECTIVE 1: TRANSPARENCY IN GOVERNMENT ~
Ireland desperately needs increased transparency in government, especially as it relates to the national treasury. We need documented and verifiable evidence of ALL government spending, where our tax monies are spent, and to whom and the exact nature of the arrangement and vested interest the Irish treasury has with all third parties.
All records regarding funding should be readily available on request.
---
~ OBJECTIVE 2: RESOLVE THE CONFLICT OF INTEREST ISSUE ~
At the heart of Irish political life is the niggling reality that some groups have more power than others due to the sheer quantity of numbers involved in one grouping over another.
This fact is most dangerous when it hinders the free working of the democratic process. A citizen belonging to one of the dominant groups will often experience a conflict of interest when in governance, between his duty in his role as minister and his loyalty to the group of which he is a member.
Any and all such conflicts of interest should be scrutinized and no citizen should feel afraid to speak out against what they perceive as impropriety or cronyism or outright dereliction of duty.
As a nation we need to dismantle the unofficial and unelected "civil service", where the same citizen occupies the same governmental position or junior role through multiple terms -- an unfortunate practice unique to eIreland.
Yes we need to encourage excellence and protect what experience already serves our nation, but not to the detriment of representational democracy, where power should always stem from the voter and run through the politician he/she has put into office to effect electoral goals.
---
~ OBJECTIVE 3: A NON-PARTISAN, CROSS-PARTY APPROACH TO HIRING GOVERNMENT DEPARTMENTAL AIDES ~
Government and the assistant roles which make it up
must
be open to the general citizry. For the longterm success of the nation, as many citizens as possible should be experiencing how the machinery of government works, the best way to achieve this is through serving apprenticeships as assistants to government ministers.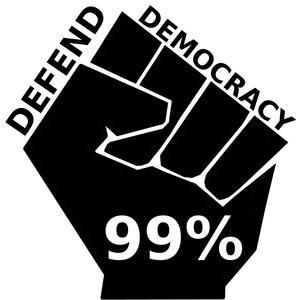 Real life Irish Democracy was born after Irish men and women fought and defeated an oppressive regime. eIrish men and women should join together and say
NO!
to anything which attempts oppressing Irish democracy, be it a PTO, cronyism or any form of criminalism perpetrated by serving government officials.
NO ONE SHOULD BE ABOVE THE LAW.
---
~ OBJECTIVE 4: A CENTRALLY-FUNDED NATIONAL ARMY ~
Another aim of my prospective congress term is pushing for the creation of a national army. Personally I believe this should be a top priority of Ireland. What would be the advantages of having a centrally-funded Army? Most countries, whatever their size, possess large bodies of citizens combined into a national army. This offsets the weakness of younger citizens by combining their Damage with older and stronger soldiers.
Another advantage is how it empowers our president. Ireland possessing a strong and unified military base means strengthening the hand of the presiding President, because it enables him/her to concentrate all the nation's military resource into single battles or campaigns, either in order to defend Ireland or an ally, or when prosecuting an offensive war. The alternative is disparate power bases potentially working at odds with the government, frittering away what advantage we have through uncoordinated strikes and unsanctioned battles.
A national army working as one, directly funded by its own government is the ideal state of affairs.
If I'm elected to congress I will strive with ALL elected congressmen and women as well as the President to establish a new national army for Ireland.
*My Qualifications:
- CO of Army Ranger Wing
- Irish Freedom Party member
- Experience Level 39
- World Class Force**
- 19th ranked Irish citizen
- 14 Battle Hero medals (and counting)
- 2 Campaign Hero medals (and counting)
- Current member of libertarian democratic movement, Bastards of Liberty; former SEAL Team 6 fighter; two-time Commander of Military Units;
Thanks for taking the time to read!Please VOTE New Faustian Man in LOUTH on the 25th
Post your comment
What is this?

You are reading an article written by a citizen of eRepublik, an immersive multiplayer strategy game based on real life countries. Create your own character and help your country achieve its glory while establishing yourself as a war hero, renowned publisher or finance guru.