Day 4,525, 07:22
•
Published in Greece
•
by Code Alliance family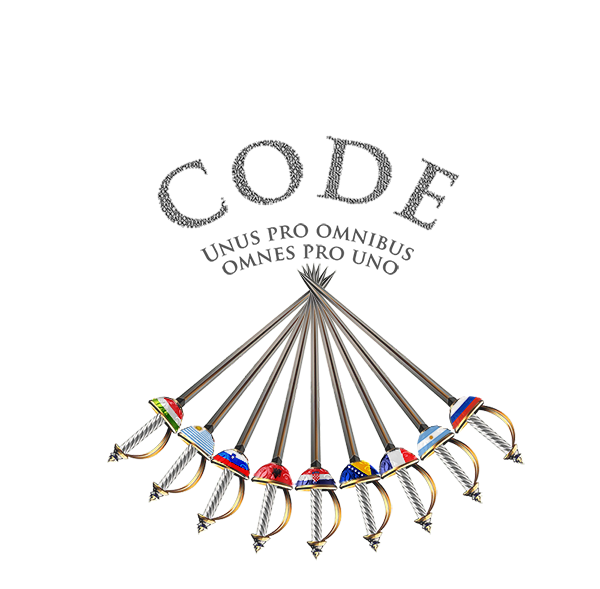 Greetings, dear friends and allies!
After a long month of March, in game and also in our real lives, the time for the "refreshment" has come.
On a regular HQ election meeting, the newly elected Country Presidents of the states-members of CODE, elected a new alliance leadership.
Leading position was given to a woman, with only one goal - to improve activity and communication.
We are happy to present our new official Headquarters:
Secretary General (SG):
Furious Lady
Advisors:
antwone
,
CrOmielga
,
Zdlemmy
Supreme Commander (SC):
NNBaki
Assistants:
B I T E R
,
Rabbit of Caerbannog
,
Citizen2307993
,
ShonePG
Secretary of Foreign Affairs (SoFA):
Vaggelisker
Assistants:
alioth
,
sotirius98
Public relations (PR):
Giovanni T
Assistants: tbd
Obviously, we are currently facing one of the hardest periods as an alliance and our new HQ will have an extremely challenging job this month.

eIreland leaving CODE
On the HQ election night, eIreland started the
law to leave CODE alliance
. MUFC, Country President of eIreland and one of the biggest agitators of the alliance, cites dissatisfaction with communication with the alliance as a reason for such decision. Also, eIreland is reportedly in need of a trigger to launch the nation's activity, such as getting out of the alliance and starting a war. If you ask the current Government, it is the best possible trigger at the moment. We must respect such a decision made by the Irish people.
eIreland is one of the founders of the CODE alliance and one of the most loyal fighters against ONE / TWO / Asteria. This decision provoked different feelings among the allies, from sadness, disappointment to anger.
The problem of communication in our alliance is something we should not deny. The problem is real. The problem is big. The cause of the problem is not "evil blood" or dissatisfaction among the allies, but simply - inactivity. The Greek boycott is known to everyone. Other allies also have major problems with activity. The ANDES, our friendly alliance also has the same problem. And only together, active and willing, we can be on the winning side. The world needs impulse, which obviously the game administrators will not give. We can ask two questions: Is leaving the "team" a solution? Can we once again find the will and desire for activity and victory? Time will answer the first question. We will answer the second question ourselves.
On the behalf of the CODE, we wish good luck to eIreland in the future and we hope they will find what they are looking for.

Message to all our players and friends
We all did a good job through our ups and downs in the previous month, giving our current maximum to keep us on track. Try to be more active during this hard times in our real lives, stay home, play more, organize strikes and try to find fresh energy to work together and fight in game.
Also, I'm free to give this advice to everyone: if you want to be informed,
join the CODE Telegram channels and be active there
. Don't expect a mailman, propose solutions and cooperate and we will grow stronger and better as a team.
Check your country's priorities, fight where is asked, help an ally. It's super important to stick together as the Family we are, to help and push each other and keep working on strengthening the bonds we are nurturing from the beginning of our common journey.
Only together we can win the beast. Together we stand… divided we fall!
Our motto: We believe we are more than an alliance, we are A Family.
Giovanni T
Hail CODE!
Hail Friends!