Day 1,348, 14:42
•
Published in Cyprus
•
by KutlukBilgeKulKagan
Hi Folks

This is announcement of Cyprus joining TERRA today


We have been giving difficult wars for a couple of weeks and most of them, we successfully finished our job.


Last weeks showed us that we must get into an alliance after seeing fake brotherhood in our region. This game cannot go on brotherhood when there is selfish thoughts.



We kept in touch a lot with TERRA and EDEN in these last couple of weeks and made a big revolution against republic of macedonia (fyrom). So we could make new friendships with different countries.


As Cyprus President, i refuse to be on the same political directions of some countries, like turkey's, like fyrom's. before presidency, i was always against this, because we are FREE CYPRUS and can decide what to do, like how we did in these 3 weeks.


We discussed with TERRA and EDEN, these 2 brother alliances opened their arms to us and we thank to them a lot. And then we talked about these alliances with our government and cabinet.

Being a part of these 2 alliances would really be good for us because we have seen that even if we were not a part of them, they helped us shoulder by shoulder.

It has been decided with all Cyprus
And now i am happy to announce that Cyprus is officially a part of TERRA.





cCc Long Live Terra cCc
cCc Long Live Cyprus cCc

and we hug all the countries in EDEN, especially Greece.


KutlukBilgeKulKagan

President of eCyprus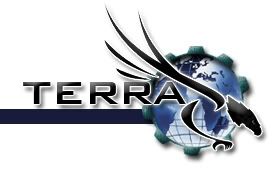 Selam panpalar,

Şimdi son 3 haftada deli gibi altlı üstlü fyromlan sevişiyoz, gördünüz.






Bundan sonra bize TERRA'da EDEN'de yardım etti, gördük açık açık. Sonra biri dedi haydın TERRA'ya, diğeri dedi haydın EDEN'e girek.

Ula dedim, biz kural sevmeyiz amk dedim. kafamıza göre vurmaya alışmışız dedim. Ama bizim panpalardan da haydın girek diye öneriler olunca, gittik EDEN'le TERRA'yla konuştuk.

EDEN ilk önce bize sıcak davrandı, böyle sanki hemen girecekmişiz gibi, ama sonra içlerinde bize karşı olanlar varmış hala, işte ptocu bunlar, türk bunlar falan diyenler. yani 20-30 kişi içinde toplasan 5-6 adam. iyi dedik bunları geçek dedik.




sonra bize dedilerki pro-eden yapak sizi, 3 ay deneme süresi olsun. 3 ay sonra girip girmeyeceğinizi konuşuruz dediler. şimdi 3 aya kim öle kim kala. taa kasım ayına. etr terk olup pro-one gibi takılacağımıza yalnız takılırız daha iyi amk. yani eden'le askeri iletişim kurmak kolay ama onlarla birlik olayım dersen eğer çok uğraşırsın, kazık girer, afedersin d*t yalamak lazım gelirse eğer kötü olur.





tabi 'bu olayları bize niye demiyon amk' demeyin. milletvekilleri olsun, pentafive olsun, önde gelen panpalar işte böyle 20-30 kişiylen konuşuyoz hergün, bi yandan da fight tuşuna basıyoz.



Sonra Glove dediki, haydın TERRA'ya. ya bu fyrom'a macar yardım edince, gidip alamanyada bavaria'da RW açmıştım. sonra aha inci yardım ediyo demiş bu almanlar. onlarda terra'da işte. sevmişler bizi falan. bu fyromada çaktığımızı görmüşler iyice sevmişler.


Taam dedik girek, bunlar aralarında özel forumda konuşmuşlar. sonra oylama açmışlar, kabul etmişler.





şimdi bu TERRA nedir?

Amerika, Brezilya, Fransa, Kanada, Rusya, Almanya, Şili ülkelerinin olduğu birlik.


Kişisel görüşüm bu birlik bize en uygun birlik. Aşırı katı kuralları yok, vur diyince vurursan sağol panpa derler, vurmazsan zikin sağolsun derler. Böyle kafana göre takılabiliyon burada aynı bizim gibi. yardım istediğinde de savaş listeleri var, oraya koyuyolar. hem EDEN'lede dost, düşmanları aynı. EDEN bize çok yakın olmasına rağmen TERRA bize daha uygun bir birlik.


Bundan sonra Campaign of Day olarak bunların o savaş listesindeki savaşları ekleyecem, bizde savaş yokkende bunların RW'ları çok fazla oraya gider vururuz. Zevklide olur topluca. Askeri olarak bölünmemizde az olur.


Hail çekmiyoruz panpalar, bundan sonra cCc TERRA cCc diyoruz. EDEN'de bizim kardeş diyoruz.

aha buda TERRA'nın başındaki isim, kendisi bayandır oyhşş



Hade hepinize gömdüm yaladım.


cCc in ci we trust cCc