Day 2,053, 05:20
•
Published in Norway
•
by Akashaton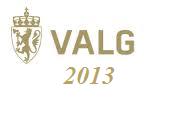 Vote for Akashaton!
It is my great pleasure to run as Country President (CP) this term!
I have not had the joy of serving as CP yet;
I was vCP ones.
I'm currently serving my 18. term in our Congress.
I'm currently our Congress Chairman,
and Party President (PP) of
Free Liberty
,
I've been PP for a lot of different parties through the times,
and I am Captain in our main MU, Det Norske Forsvarets (2. Regiment)
I am fortunate and proud to have gathered one of the Greatest
and most extensive Cabinet ever,
to guide us trough this summer mount!
Ministers written with Bold are the main officials,
and get access to all Governmental functions
Governor/vice CP -
T Cherub
Minister of Defense (MoD) -
Che Kukaken
- vice MoD -
IngCognito
- vice MoD -
Delirium90
Minister of Finances (MoF) -
fredrikz
- vice MoF -
Kilorien
Minister of Foreign Affairs (MoFA) -
Stakerauo
- vice MoFA -
Divonex
- vice MoFA -
Vileskont
Ministers of Immigration (MoI)
-
West Bergen
-
Per Jostein
Ministers of Solidarity and Education (MoSaE)
-
Wilpanzer
-
Sky 33
Minister of Fun and Games (MoFaG)
-
Chepe Nolon
Post your comment
What is this?

You are reading an article written by a citizen of eRepublik, an immersive multiplayer strategy game based on real life countries. Create your own character and help your country achieve its glory while establishing yourself as a war hero, renowned publisher or finance guru.