Day 1,800, 05:25
•
Published in United Kingdom
•
by Thomas765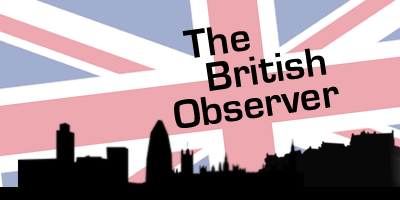 Definition: A merger in eRepublik terms is a union between two countries.
I have read in the Canadian and Irish media that there are ideas of a merger between both countries. How this idea will affect us, the UK, is not yet known but I'm going to cover the advantages and disadvantages of the merger.
So what is a merger?
As I said above, a merger is a union between two nations. There is currently only one official merger backed by both countries involved right now and it is Germark - Germany and Denmark. Other "mergers" have been a result of direct aggression and forcibly, such as France with Poland being the conquerer. This is unrelated.
In the past there have been many mergers and unions created. In fact, the UK was involved in one with Belgium. There was also the eUnited Netherlands that appeared in 2009 up until 2010. Czechoslovakia is another example, although for a few months it was not universally accepted.
The CanIre Federation
This idea was proposed by the Canadian government, who have already contacted Ireland about it. The idea right now would be that Ireland will be absorbed by Canada, supposedly producing more damage and bonuses for Canada. But what are the main arguments for and against this?
Advantages of CanIre?
- More economic bonuses for Canada (only fruits and iron)
- More damage for Canada
- The ability for Canada to get into Europe without having to go through Poland, Ireland or Spain (note: this is if the UK government agree to giving them Scotland).
- Closer ties between the two nations.
- It would give Ireland a war.
Disadvantages of CanIre?
There are many and they should be considered in depth before anything can be formed.
- Ireland, an immensely proud nation would partially lose its independence.
- The moving population between Ireland and Canada could cripple Ireland after the merger occurs.
- Damage may not be added to Canada as some would refuse to fight after the merger occurs. (source:
Sweet Drinker's article comments
)
- Many have yet to forget what happened between Canada and Ireland earlier this year after signing peace with the UK.
- Damage would be drained keeping the regions under the Canadian banner, perhaps negating the supposed advantage of having more damage in the union.
- Many could refuse to move to Canada.
- Canada may not have a congress this month.
- Ireland's treasury has recently been robbed, meaning they'd struggle to recover if a merger occurs.
- Mergers don't last forever.
- There have been comparisons going around between this and the Germark confederation. Ireland have over 440 active citizens (source:
egov4you
), Denmark had between 10 and 30. There is no guarantee that a merger between two average sized populations would be as stable.
- Canada won't have enough citizenship passes to accept all the Irish. It would take at least four months if everyone in Ireland went to Canada. By then, Ireland could've opted out of it.
- Those in Canada who oppose the idea will likely end up moving. Less damage.
- Those in Ireland who oppose the idea will likely end up moving if they are wiped. Less damage.
- It hasn't been considered that Ireland be the main country involved in the merger.
- Instability may be brought to the British and Irish isles once again.
- Perpetual war between Canada and the UK may erupt once more.
- If Poland needs war, they'll likely go to Canada again, ruining the merger.
- Ireland spent years trying to get Northern Ireland and began voicing disapproval of the UK having Dublin in the treaty. Ireland may be unhappy to give away their regions again.
- The merger would probably need EDEN approval and if it's not approved, they could fight for Ireland's freedom.
Anything else?
In the article, it was mentioned that it would mean CanIre would consistently have more damage that other nations at its borders and could outdamage the UK. It does outdamage the UK right now and it's easier getting two nations involved that just one if you wanted to conquer a nation. The merger would provide the damage for one nation, not two.
Summary
It's a silly idea, procured by people desperate to mend relations that were tattered several months ago. The disadvantages to the merge seem not to have been considered, so I've listed them.
Thank you for reading,
Thomas765
- Someone who likes Ireland
---

Join the UK community on the official UK forums!
Post your comment
What is this?

You are reading an article written by a citizen of eRepublik, an immersive multiplayer strategy game based on real life countries. Create your own character and help your country achieve its glory while establishing yourself as a war hero, renowned publisher or finance guru.