Day 2,190, 09:45
•
Published in New Zealand
•
by Sor3naa
Hey'all !
Congratulations for the 6th anniversary of Erepublik . It has been a blast of being with you people for 5 years of it . True that admins didn't make it easy for half of this time but playing this game with you guys made it easier . I hope y'all get what you wished and aimed for in these 6 years and are ready to reach your new goals .
Now Let's talk about these "free gifts" that admins are offering us to celebrate this birthday .
First , Aren't all gifts supposed to be free ? Seriously how rude is it to go to your friend's birthday and ask for money in exchange for their gift . You're either giving us a gift or something free ,
a free gift is not a thing !
More to the point , how these gifts are free ? If I recall , I had to pay 6 golds for 6 more STR a day ! You can't call it a "free gift" If I'm paying to get it and worse than that , I'm paying 6 golds for only 36 STR , this more seems like a rip off !
Are we getting free things in other options they gave us ? I think you know the answer . If I'm getting more dmg and more STR , so is everybody else . What difference does it make and how does it make anything better for me ? It's not and it's making it worse . Here's an example why .
I normally dmg about 47k per hit . With 60% more dmg I'm getting It gets to be 75 k . So 28k more per hit ! Now my friend ,
Nader
, he hits 71k without and with 113k so he's getting 42k more dmg !
Now he was obviously doing better in battles better than me before and now he can do even better than before .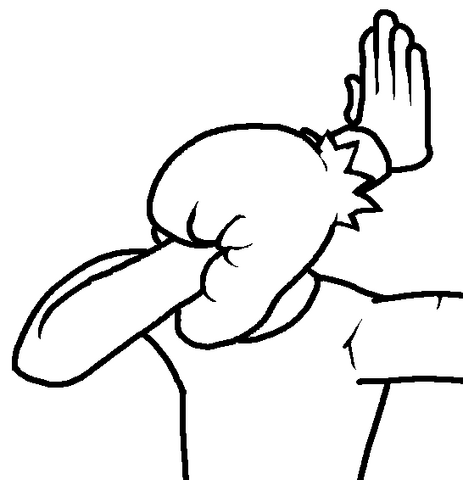 My request is , Our eLives is better when you don't give us such gifts admins . Friendly advice , Don't even buy gifts for your friends in RL life without consultation of another non erep admin of yours !
😃
I hope you enjoyed reading my article and you'd shout it so everybody else can read it as well .
Cheers !
Post your comment
What is this?

You are reading an article written by a citizen of eRepublik, an immersive multiplayer strategy game based on real life countries. Create your own character and help your country achieve its glory while establishing yourself as a war hero, renowned publisher or finance guru.