Day 4,642, 20:19
•
Published in USA
•
by Tyler Bubblar
Before I begin this final article of my Presidency I wish for clarity to say that I am not quitting the game as the title or song may imply. I am simply sliding into the much lesser self appointed role I had of administering AmeriCare and No Fed Left Behind again. I look forward to throwing tanks and food around once more. It's been quite the ride over the last 3 months. Many curve balls were thrown at my team and I. I would like to think that we handled it well, but ultimately it does not matter what I think about the job we have done. What matters is what the citizens of the eUSA think, and whether or not the decisions we have made stand up to the test of time.
As a leader I have always had a fairly straightforward philosophy. It can be summed up as follows: Give everyone a seat at the table, build a strong team and empower them, never throw your people under the bus, focus on the community, don't be afraid to make hard decisions, don't duck the fallout from those decisions, and lastly don't leave a mess for future leaders. These last three months we have made some pretty major FA changes. For better or for worse I was the driving force behind them. I made the decision to approach Asteria about a NAP. I made the decision it was time to leave CODE. My team backed me in this and worked hard to broker the best possible deal and explain what we've done. For that I thank them.
I did not anticipate this major change in direction when I decided to run for President back in May. I ran a very community centric, government media, transparency, engagement, back to the future campaign. These are the things that I am passionate about. However, I have always believed something you did not plan for is inevitable when you are in the big seat. How we rise to answer those unanticipated challenges are what defines an administration and a President. I will be blunt from 2014 to 2018 we as a nation were Pro Asteria. I have made choices and changes that are once again taking us in that direction. I strongly believe we need to embrace and commit to that direction. There is a reason we had nations from the Croatian and Serbian Spheres of influence invade the USA a few years ago. We tried and failed to thread the needle. We wanted to have friends in both camps. Which on its surface seems reasonable but in the long term is just not workable.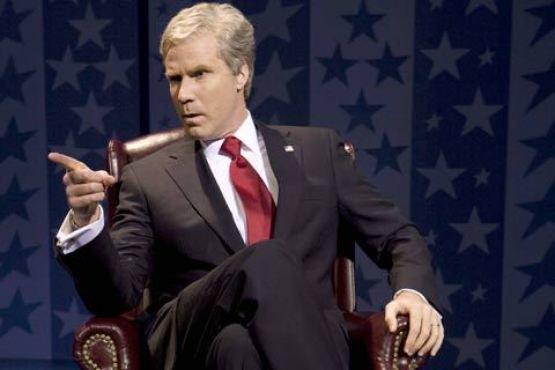 Once again I want to say thank you to those who put their trust in me and my vision. So many of you wrote articles for me. Worked in the trenches, created websites, designed and administered programs. It has been a joy and privilege to watch friendships and new bonds of respect form amongst those who are working for the betterment of the eUSA. They do this not for accolades or recognition, but to simply make this game and national community just a little better. In the opening days of my first term I was delighted to see article after article of government media, new program after new program go live, Congress once again fund programs for you the citizens of the eUSA. My Cabinet as a whole surpassed even my most optimistic expectations immediately. To all of you who served in my Administration over these last 3 months: it has been an honor and a privilege. I cannot thank you enough for your efforts.
Over the last month I have been promising a national scavenger hunt. It did not come to fruition this month, but it is ready. Incoming President Krapis has given the greenlight for it to proceed. I believe it will be a very fun, rewarding event that is intended to be a driver of closer ties amongst our various parties and groups. I apologize for not getting it going, but last week my oldest daughter while river rafting was thrown from her raft, hit her face on a rock, and had the raft with two adults still on it land on top of her head. She has an orbital fracture and a moderate concussion. I have been very consumed with caring for her and her two younger siblings. As such this term has not ended with a bang. Which I once again apologize for.
I have had a few messages from various people asking me why I am not on the ballot today. The answer is that I am running low on energy and enthusiasm. I feel I would not be at my best, and sometimes a change is good. Prior to these last three months I had only served Consecutive terms as CP once, and those were my first two. I have long believed that 3 is a good place to stop. I was planning on going for a 4th until Krapis approached me and expressed an interest in running. He is a dynamic player with a lot of flair, style, and energy. He is a very good writer and in short is exactly what I believe we as a nation need right now. I have never been interested in being a progress stopper so it was not a hard decision to move aside. Congratulations on your victory today Krapis. I know you will be fantastic.
It has been a fun, frustrating, exciting, draining, amazing, and wild ride these last 3 months. I am proud of what we have done. I also am aware that it was far from perfect. I will reiterate what I said in my last article: any failures or shortcomings rest solely on me. My Cabinet put in the work and then some. They have blown me away with their dedication and talents. I hope that I as the President did not let them or you down too badly. As always I thank you for reading. I apologize if this is yet another "Russian Novel". Until next time eUSA.