Day 4,614, 16:46
•
Published in USA
•
by Cthulhu..
[FED] Vote for ME [FIST]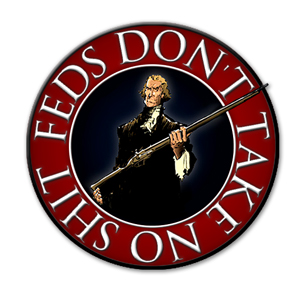 Greetings everyone in the eWorld. I would like to wish you the warm fraternal greetings of my beautiful fiance's A**. I hope all of you have someone to share this quarantine/phased_opening/holys***wef***edup with as we all come to realize the truth. Erepublik is a game and if you would like to have true fun, I am asking for your vote for PP this month.

I will do all/some/none of the following as PP:

1) I will rename the party to TOP GUN, and assign roles based on characters from the popular movie. This Covid-19 has possibly interrupted one of the most long awaited sequels in history. For this injustice, erepublik must pay the price. If we are going to go full *****, then let's go.

2) We are going to take the game to the next level during the next PP election. Dominar and I will have a contest in the Federalist Party to see who can be the next PP of the Federalist Party. I have run this by members of the Federalist Party leadership and it's not the majority opinion that it is a good idea. Well, if you don't like it, then don't vote for me as your next PP. I'm going to do it if I win. Good luck, Dominar.

3) The Federalist Party will NOT hold a CP endorsement primary next month, if I am PP. We will endorse me for CP, and good luck to all you mother f***ers out there. I'm going to wreak havoc with foreign policy by reaching out to eSerbia once and for all. We've decided to accept our position in this eWorld. It's time to face the Balkan-realities.

4) Our Congressional slate will be a clusterf*** of epic proportions. I am specifically asking all INCI that still play with eUS citizenship to join the Feds. I will run as many for Congress as possible and let you have a good old time. There are a few other communities that I would like to encourage to join the Federalist party in this endeavor as well. We'll get more to that later.

This is who I am. You either accept me or don't vote for me.
I don't give a f*** which way you go, but if you do vote for me, we gonna have some fun.




My name is CTHULHU.

#ALLLIVESMATTER

Join me on DISCORD

And the FORUMS

PS. I love Katy Perry.




"I am not afraid of an army of lions led by a sheep; I am afraid of an army of sheep led by a lion."

- Alexander the Great