Day 4,438, 04:42
•
Published in United Kingdom
•
by 10 Downing Street
The usual disparity in our 'balance of power'
---
Afternoon lads and ladettes o/,
After an initially 'dry(ish)' January it looks like we'll have to settle for a wet and miserable one instead; unless you're lucky enough to be abroad both on and off the game...
After the minor blip in London usual standing orders apply - we will LOSE our direct wars and WIN our RWs. RH medals are now getting a lot of foreign interest so keep an eye on the times in your private MU thread/RAF wall and quickly nab a spot with us when they come off cooldown.
Otherwise PP elections are tomorrow - good luck to candidates and all that o7
International Relations
The eUK continues her adventure with two of our (usual) neighbours continuing to drag their alliance into a domestic (despite Asteria steadily reversing their control over several areas of the map).
This sort of begs several questions our end that will become more urgent if/when things start heating up here in the British Isles.
At the moment I don't really see the need to renegotiate the treaty given CODE/ANDEs have more or less stuck to it and have been flexible/even defending against their own members when required.
But I think it's a fair truth that we can't really act as our own jailor for long in a scenario they're unable to enforce it.
Unfortunately we're at the stage of the game where the eUK will probably be convinced/coerced into similar arrangements as either a captive or an ally. We're simply not strong enough to defend our own borders without some form of help.
So the "Battle for Britain" in the form of these TWs is probably here to stay. While other CPs are free to carry on playing with fire we ourselves would probably get completely torched (again)...
This is an annoying tightrope to walk gents so please bear with us as we try not to get blown off it for the month...
Click here to read more on this from our MoFA wingfield
Dispatches from Mongress
Cheers to Paul Tyndale, who has ceremonially (forcibly) found himself dragged to the Speaker's chair. He has a tough act to follow from Alfa whos usual alacrity in the role gov thanks him for o7
Otherwise it's been a bit of a bumpy week. Gov survives the traditional opening impeachment vote and peace with Turkey went through easily twice (their CP was unaware one would be enough).
There was a more serious engagement over conceding Iron to Spain but enough early votes from the 'PTO faction' for Sand made it impossible to lose.
It's up to the next gov if they'd want to renew it but the regions aren't necessarily fixed - we can revisit which regions to rent if there's enough interest.
Bar reacting to international events we have no real further legislative agenda. Thus we try to turn again to our 'first world problem' of what to start spending money on rather than letting it just sit on the MM.
Or alternatively…
Bank of England Trust
Though most of government capital is tied up on the MM we still run a private fund via the bank for any eUK citizen to invest in (current balance at £1,034,933.55‬ over 6 citizens).
Profits are split 60%/40% between you and gov as offers on the market are slowly processed. If interested have a chat with our longtime MoF,
Huey George
and we'll try and find a spare org to deposit it in.
Anyone can trade on the Monetary Market but by pooling funds in the Bank investors can collectively generate steady profits together based on the current margin of £1 = 0.002g compared to the price of 1g = £641 (at time of writing). You can deposit or withdraw at any time and request updates on your account whenever you feel the need.
As for anything else, forgive me as I try and remember what I've forgotten again… o/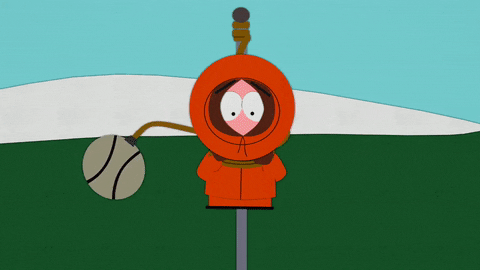 Everything is fine...