Day 4,375, 11:17
•
Published in Netherlands
•
by Ministerie van Economische Zak
Greetings, citizens of Netherlands,

as per order from the highest command, we bring you a short article, reminding you the importance of next few weeks, which might help both you and our nation to become
stronger for the future!
In one week or so,
12th eRepublik anniversary
should begin. 12 days of celebrations are expected, given the format of previous years, and
few leaks might have already appeared on the feed by people studying the code of the game
.
To remind our citizens, what they can expect during those 12 days, we link below the rewards from previous anniversary.
https://www.erepublik.com/en/article/11th-anniversary-rewards-air-tank-skins-2684252/1/20
As you can see, there can be expected a fair share of various Energy Bar-thingies, bombs, energy centers (hopefully some permanent one again, so proper non-active players have more energy to waste
😉
).
That's why we highly suggest to log-in during all days of anniversary,
so you do not miss any of the gifts.
Anniversary also brings a lot of
fighting
(especially with all the spare energy being around). Good time to use some of the (Ghost) Boosters you never planned to use anyway, one would say! Currently you can see prices of food and weapons skyrocketing to the stratosphere already - so if you have not bought your own stocks weeks in advance, you might feel screwed. However, do not worry -
the government will have some tanks and food for affordable prices ready to be sold for the most active citizens out there!
Ministry of Defence has been instructed months ago by our Ministry to prepare some stocks, so they will be leading this distribution.
Last, but not least,
Black Friday
is expected to arrive at 29th of November.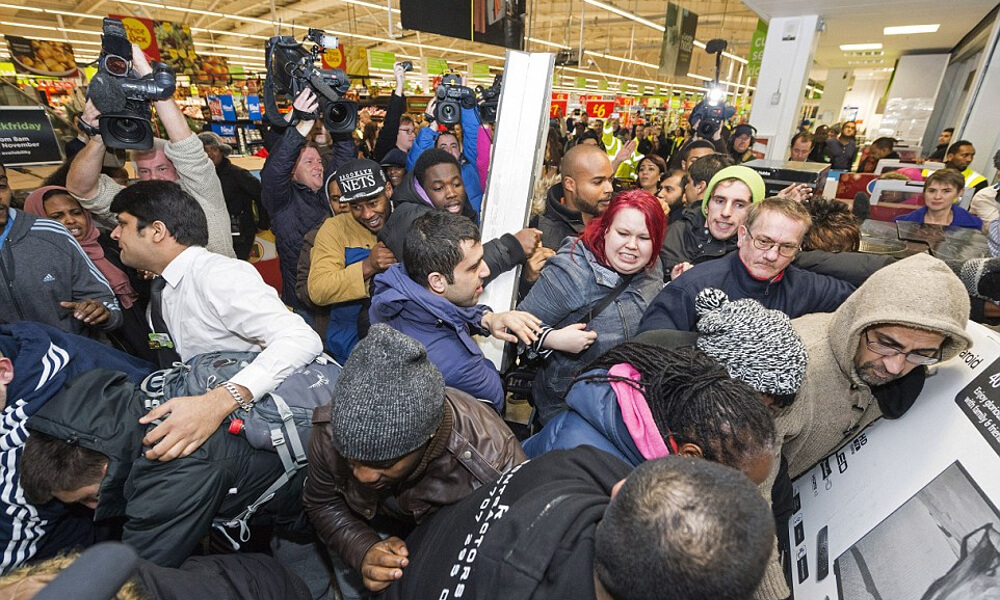 No, not this type of Black Friday... (hopefully). However,
the usual discounts on companies together with some interesting M-L-XL etc. packs
are expected to appear, which players should definitely use to enrich their accounts even further. If you are new, or you have a memory of a goldfish, you might have already forgotten
the government has been getting ready for this event for months, and it will offer 3 000 Gold to our citizens in order to pursue their economic (and other Black Friday-related) dreams!
Due to the fact the exact nature of Black Friday will be unknown until 29th, it is impossible to exactly detail, how every single Gold coin is planned to be spent - however some general outline has been debated with Congress, which universally accepted it.
So see below the link for further information.
https://www.erepublik.com/en/article/-debate-black-friday-fund-2705014
In parallel with that,
Build your own Stuff
program will be running during Black Friday as well, so you can use both these benefits to maximize your investments.
(Please note in mind all the Gold is expected to be deelivered to your account retrospectively, after you provide screenshots of your investments. In case you think you do not have enough Gold on your account to make the investments by yourself in the first place, please contact us and we will sort the situation out with a temporary loan).
If you have any questions about WHERE should you build your new companies, or WHICH companies to build, please do not hesitate and contact us.
Our economic experts will help you find the ideal location just for you, and give you some tips how you can identify these ideal locations by yourself
😉
.