Day 2,429, 07:59
•
Published in Australia
•
by Claire Louise
Well. That's that then for another four years. Was it me, or was the final a little... dull, maybe? Slight anti-climax there.
Germany spanked the hosts, Brazil, 7-1. 5-0 up by the 29th minute. Mental. They then of course went on to beat Argentina in a fairly boring match compared to the semi. So yeah. That's that. I don't do analysis. Bugger off.
So, since Germany won (many expletives), that means the winner of the WCC is LordR92! I sent your weapons over yesterday mate, enjoy!
I was runner up, bagging 60 Q7's. The top scorer of the competition was James Rodríguez for Columbia, meaning Doovah bagged 20 Q7's. As for the red cards... Not a single nation had more than one red card. Each of these nations finished all with one red card:
So, instead of splitting the prize, I'm gonna throw it into a random draw. You can't split 20 by 11, so yeah.
Lonely Fighter bags the last 20 Q7's, grats mate!
OFFICIAL ENTRANTS AND NATIONS
1, Dr Hugh Jardon --- Switzerland2, Claire Louise --- Argentina \o/3, F0rse7i --- Iran
4, Jeff Vader --- Australia
5, Rusty D --- France
6, MGB Guy --- USA
7, MarkTD --- Costa Rica
8, Gaha --- Nigeria
9, Theoski Lasio --- Algeria
10, Guagature --- Bos-Herce
11, Mickskitz --- Honduras12, Stevofromthevalley --- Netherlands13, JHead --- Ghana
14, Mithalraman --- Chile (!!!)
15, VampDeath --- Uruguay
16, LordR92 --- Germany
17, Doovah Sandy --- Columbia18, TJ Titan --- Italy
19, kerna96 --- Cameroon
20, Sky Pownage --- Croatia21, J Seemore --- Brazil22, Fungo Chutney --- England
23, CaptainNeon1 --- Russia
24, Mr Sherlock Holmes --- Japan
25, Mongoosier --- South Korea
26, Roboz --- Mexico
27, T.B Hat --- Portugal
28, A Just Man --- Ecuador
29, k0llht0s --- Spain
30,Csanat --- Ivory Coast
31, DrF --- Greece (Fix!)32, Lonely Fighter --- Belgium
Cheers to everyone who took part! And thanks to Hugh for masterminding this plan in the first place, then allowing me to destroy it
😛
So what are the prizes?
Last 16, 10 Q7 tanks each = 160 Q7 tanks
Quarter Finalists, 30 Q7 tanks each = 240 Q7 tanks
Semi-Finalists, 50 Q7 tanks each = 200 Q7 tanksLosing Finalist, 60 Q7 tanks = 60 Q7 tanks
Winner, 100 Q7 tanks = 100 Q7 tanks
Nation with the cups top scorer = 20 Q7 tanks
Nation with the most red cards = 20 Q7 tanks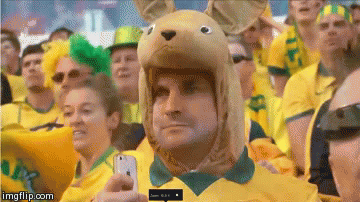 Post your comment
What is this?

You are reading an article written by a citizen of eRepublik, an immersive multiplayer strategy game based on real life countries. Create your own character and help your country achieve its glory while establishing yourself as a war hero, renowned publisher or finance guru.