Day 1,998, 10:26
•
Published in Hungary
•
by TWO Alliance
Hello my friends and every TWO (and ACT) citizens
Well, time to write an article about our news. On this one, I won't talk about a war summary (it will arrive later in the week). If I write an article on this day : it's mainly because
TWO has TWO excellents news for our citizens.
The first and main one is that we
welcome a new member
on our alliance. The second one is about our
new HQ
.
First of all, ACT welcomes a new member, the 7th since its creation.
When TWO was created, we added a smaller alliance : ACT which means Associate Countries of TWO. There, we began to welcome 3 countries : Estonia - Latvia and Venezuela. Followed by Thailand, Montenegro and Slovakia
Today, ACT continues its expansion. This member shares a long story with at least 2 ACT members. In 2011, they created a regional alliance called ABC (Alliance of Baltic Countries). Even if they were a small alliance, they always showed a great dedication on the battlefield and also shared excellent relations with our members. When ABC dissolved, 2 of these countries joined ACT.
Today on May 10, 2013 : We welcome the remaining of ABC into ACT : We are very happy and proud to welcome them on our side. So,
Welcome Lithuania
For Lithuania, it is a logic move to join us, most of their friends are in ACT or TWO. All of our members who shared links with them know that Lithuanians citizens are very dedicated on the battlefield, ready to help other members of the alliance, … It's
an honor for us to see them in ACT
.
Recently, they organised a referendum where it was asked if they wanted to leave another alliance and join us. Results were
85% of voters decided to join ACT
.
If you need more informations,
Please read this article:
http://www.erepublik.com/en/article/-cp-referendumo-rezultatai-the-results-of-referendum-2258561/1/20
---
Note about Colombia
We also must apologize to Colombia and to Spain; Talon made a mistake in accepting them when he did, because the Spanish CP Tritius was away on holiday. His government had said yes while he was away, but it turns out he rejected this decision. Here at HQ we respect the views of all our members, and would never add a country over their objection and so for now, Colombia remain our friends but we cannot add them to ACT.
---
On the same time that we welcome Lithuania into ACT, we also elected a new HQ.
Secretary General
He is well known and was already SG on last month, he is from eUK where he is almost a legend. 4 times UK CP, but also former vCP, MoFA, MoD and also MoF. He is a TWO founder and also a former SoFA. No need to mention more about him :
Talon Karrde
is our current Secretary General
His deputy is
GregoryG
Supreme Commander
Not the most well known inside TWO sphere but he has experience for this hard job. On his eCV : we can see read that he is a former vCP but also 4 times MoD and also MoFA. If he is elected, it means that he is the best guy for the job, and our new Supreme commander is
Fandarey
His deputy is
Mr Cacko
Secretary of Foreign Affairs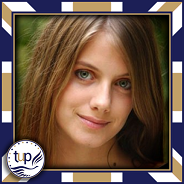 I'm back as SoFA. Never easy to write things about yourself but I try. I'm former SoFA but also former UK CP, 6 times MoFA and 3 times MoD. Known in UK to publish lot of FA informations. It's me
Kravenn
, back as SoFA
My deputy is
Smoothziga
That's all for today. During the following week, a war summary will be published but for now,
Hail Hungary
Hail Poland
Hail Serbia
Hail Slovenia
Hail Spain
Hail United Kingdom
Hail Estonia
Hail Latvia
Hail Thailand
Hail Venezuela
Hail Montenegro
Hail Slovakia
Hail Lithuania

HAIL TWO & ACT!
Kravenn
TWO Secretary of Foreign Affairs