Day 1,689, 07:08
•
Published in USA
•
by Chucky Norris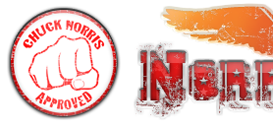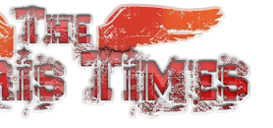 For those that haven't read it yet, this article is in response to our president
article
.
As a disclaimer, I'm a former canadian, a 3 time congressman with the AMP and I will not discuss the alliance proposal as I've been against it and it is in private congress. Full disclosure of this discussion might happen eventually. All I can tell you is that there has been a 24 discussion, a short process of approval and the usual voting is ongoing.
Back to our main topic.
President Israel Stevens is calling Canada a traitor because they revealed their top secret plan of forming a new alliance with ONE nation. He is even telling them that if they reelect Rylde, he will invade them and wipe them off. Bad idea, for anyone that knows rylde, he like that kind of things. He bows to no one and will gladly go down fighting. This will surely happen, but he will be happy to go down. Because he is a fighter, a guy that never let down in face of adversity.
A few weeks ago, when the USA embarked on a glorious campaign against Poland, we met very fierce resistance. We were getting our ass royaly handed to us. Not because we weren't trying or the executive were incompetent. They were throwing everything they had in those fight and President Israel even used his own personnal money to fund dmg in order for us to win. However it just wasn't working.
The solution? Canada, NE'd poland to give us a fighting a chance. This was a tipping point in this very short lived campaign. However, as soon as we had the opportunity, we signed a NAP, ending the hostility and preserving our oh so precious ressource bonus. While this happened, Canada has been NE'd by spain and they were pushing them back all the way to Canada, until spain chicken'd out and RW'ed some region to cut their connection with Canada so that the war would end.
And our president dare to call them traitor after they did this for us? I'm ashamed right now that our president is using those cold words against one country that has never hesitated in the past to NE our ennemies in order for us to preserve our bonus. It is true that the same could be said about the US giving Canada a hand. But we both did it because we wanted to.
I know that this article will cause me some problem, but nonetheless, I think it had to be said. I don't like the trend our country is taking and I won't sit by silently. Don't get me wrong, by no way am I saying I would move elsewhere, I love this country, it's institutions and more specificly, it's citizens.
When all is said and done. I just hope we keep an ounce of credibility on the international stage. I've been a 6 time MoFA and Country President. I've been in the leadership of one alliance. People will tell me I'm a fool, but this is not the way I think Foreign affair should be done. You don't build relationship based on powers and bonus. You build it with allies that will stick by you when it all goes down. Allies that will get wiped for you because they know you would go to that lenght as well to ensure their survival.
Chucky Norris
Proud AMP Congressman
Post your comment
What is this?

You are reading an article written by a citizen of eRepublik, an immersive multiplayer strategy game based on real life countries. Create your own character and help your country achieve its glory while establishing yourself as a war hero, renowned publisher or finance guru.