Day 1,799, 09:33
•
Published in United Kingdom
•
by Thomas765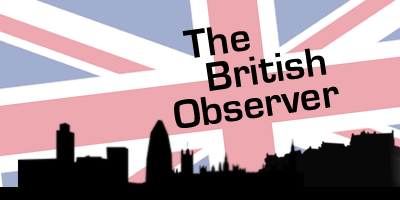 Hello there eUK and the world!
In the second of my series of interviews, I will be covering SmoothZiga, a Slovenian who has held a variety of positions inside and outside of his country.
SmoothZiga is a former five time country president of Slovenia and has differing views of foreign affairs in Slovenia to that of Howly. He is the country's current Minister of Foreign Affairs and was country president of Slovenia when the country entered ONE, alongside the UK and Iran.
A history on our relationship with Slovenia...
Slovenia have been our allies since PEACE GC, an alliance that we joined after the dissolution of ATLANTIS. Ever since then we have considered Slovenia as one of our closest allies and we have supported each other on many occasions. Slovenia is located near the mediterranean, with natural borders with Austria, Croatia, Hungary and Italy. Currently, Slovenia is occupying parts of Italy and Switzerland for resources.
On the map: Slovenia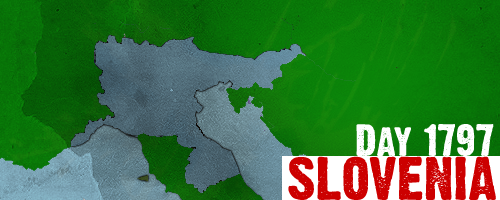 So begins the interview...
How is Slovenia these days?
Slovenia if quite good this days. We dont have any big internal problems. There are no MU disputes only just few rivality betwean political parties but that mostly to joke around a bit.
Now, we know that Slovenia has had some bumpy months with Macedonia, a long term ally of your nation, what's your views on the cancellation of that MPP?
Well problem is that both Slovenians and Macedonians are quite subborn nations and we blame eachother. Slovenians are mostly mad because when Slovenia, Poland and Macedonia decided to attack Croatia in Swiss and Austria it was said that All countries will leave Swiss and Austrian regions after war and Slovenia ofc had her eyes on Swiss regions that we hold for like a year before. But Macedonia after decided they will just keep those regions and that didnt went well with Slovenians and thats probably the biggest reason why Slo congress voted down our MPP. At the moment we are working close with Macedonian goverment to improve oru relationship and we already made some kind of pact to strenghten our relationship. Maybe in near future we will sign MPP. Slovenian congress already said they are mostly ready to vote YES.
Which alliance bloc do you currently support? (or do you support CTRL?)
Well Slovenia was invited to join CTRL, well ALT but we couldnt join mostly beacouse of Serbia. Now we have our eyes set on making an some kind of alliance with Serbia and Hungary. And if all goes well it will be joined by Poland and UK.
What are your views on your nearby enemy, Croatia?
Atm Slovenia and Croatia are in nevtral position. I think we both are tired of fighting eachother because noone gain anything from from those wars. In past Slovenia gained big baby booms because of war with Croatia but now peaople are not interested anymore in fighting Croatia, i think. So yes, we are still in enemy alliances but dont realy have any desire to fight eachother.
What is your opinion on Italy?
With Italy we dont have any contact anymore since we broke our pact of renting regions last month and we see them as enemy ofc. They always were very arogant in negitations so we dont like them very much.
What do you think of the United Kingdom these days?
I must admit that we dont comunicate with UK very much thise days and that is very sad. I still talk with people who used to be in ONE HQ from time to time but that ofc is not enought. Slovenia always saw UK as great friend and we probably share the same belifs since we are all some kind of avrage country who doesent have great military strength (like Poland or Serbia) but are still strong and sometimes were put aside in Alliances.
Do you feel that the next tranche of alliances will finally moved to 3 blocks, or are we doomed to polarisation?
I think we are doomed to polarisation because as we can see CTRL who could change this thrend is breaking up or at least have big internal problems. And if CTRL (i think it will) breaks up we will be back to having two sides again.
What has been your favourite moment in eRepublik?
Uf, there have been many. Well one which I always like to remember is the second war for Rhone Alps when Slovenia attacked Poland and won ofc. That was very emotional time for me because I was still noob and was amazed when I was watching those tanks making huge dmg. Also the time when Slovenia conquered half of Croatia in the end of V1, that was also great moment and woke up some nationalism in me.
Best country on eRepublik?
I must say Slovenia = )
People you admire on eRep?
For that I would need to take some time because there are many and some I might not remember now. But If I look at Slovenians I would say skofjaloka who realy is one of a kind person who realy playes this game for fun and never cared for politics like "freaks" like me = ))
Cider, Beer or Vodka?
Beer. Altho after saturday night I am a bit "angry" at beer since it was a hard sunday
🙂
))
Favourite place in the UK?
Uf. Well I was in London twice and I realy like it. I was also many years ago in place called Turbay or something. Its a nice small city in the south west coast of England (or something) . I spent there 14 days in summer learning english. But if I was like 80 I would like it more since people said that this place is where old people goes to die (a bit crueal yes).
Tea or coffee?
I dont drink coffe because I get hyperactive so I prefer tea
🙂
Kind Regards,
SmoothZiga
---
Shout this article:
Interview with SmoothZiga!
http://www.erepublik.com/en/article/-thomas-smoothziga-made-in-slovenia-interview-time--2143763/1/20
Related past articles:
[Thomas] An insight into the world
Interview with Ice Killa, aka Howly!
---
Join
The Unity Party
today!

---

Join the UK community on the official UK forums!
---
Thank you for reading!
Thomas
Post your comment
What is this?

You are reading an article written by a citizen of eRepublik, an immersive multiplayer strategy game based on real life countries. Create your own character and help your country achieve its glory while establishing yourself as a war hero, renowned publisher or finance guru.