Day 1,604, 13:34
•
Published in USA
•
by SenatusPopulusQueRomanus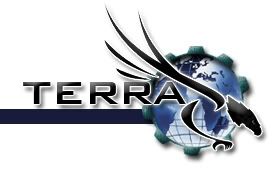 Ladies and gentlemen,
here comes the 11th of April. Why is it such a special day? Well, TERRA finished electing its Headquarters for the following month.
We'd like to thank
Vigoncalves86
for his work in March as a Secretary General, along with
Caroline au Marymont
as Supreme Commander. Even if this caused a lot of controversies, we cannot complain that this month was boring.
However, now it's the time for next Headquarters. This April we can see one of the most experienced guys out there as a Secretary General -
dermont
. Even if he is "afk" most of the time at the IRC, he surely knows a lot of things about TERRA and has been always around to help or offer an advice, or simply show his
grumpyness
(because "grumpiness" is just not the same word...).
Dermont will be helped by two guys, called deputy Secretary Generals -
Margaret H Thatcher
, who is one of prime TERRA tanks and has never hesitated to help in the alliance, even if most of the time just dealing with denying that he is a woman in RL. He also has a lot of connections all over the Military Units, which will help in coordinating TERRA war campaigns.
Second person is
Caroline au Marymont
, who has been twice SC of TERRA and once a Coffee Lady of the alliance. She is an expert in keeping
her desk clean
and top Polish spy in TERRA. Her experience will surely help a lot this month.
The other part of HQ will be new Supreme Commander -
Vanek26
. He has been around for a long time and he knows how to do things, so beware ONE - this month will not be easy for you!
Plans for future? Well, we can't really talk about supersecret things, but most certainly, we don't plan to sit down and do nothing, so watch out for some action. We also plan better orders' coordination with our TERRA coder, also known as
DasEeGe
, who will make TERRA go high-tech.
If you want to read more details about the history of TERRA Headquarters,
here
you can read the history of it, updated recently by
Wonne
.
If you want to talk with HQ personally or just chat a bit with other TERRA members, channel #
terra.public
at Rizon network is always open for everyone!
This month live from HQ,
just for you,
Anonymous Reporter