Day 4,163, 06:40
•
Published in Croatia
•
by Croatian Foreign Office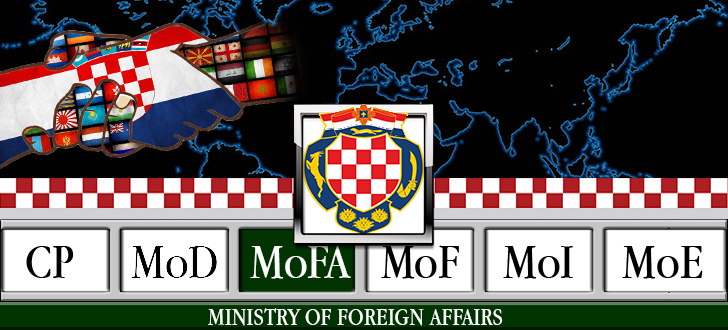 We always retaliate if a country attacks one of our friends. Because Portugal AS-ed
Thailand on the Day 4069
and
Turkey on the Day 4083
, Croatia on the Day 4098
Cro AS-ed
and wiped Portugal.
After we occupied them their government contacted us on February, 14th and we started to build our relationship on more friendly terms during the following months, which reminded both on the time we were allies back in the past. We will never forget our friendship with Portuguese brothers, our bounds were always strong when we were allies.
And, despite of playing now for the opposite sides, we had a fair TW with good cooperation and flawless course. The time to leave Portugal and focus on our next goals has come. But we cannot move further without expressing our gratitude to Portugal for the TW. We would like to thank Portuguese government and people for showing respect to us, although we are on opposite sides. Such respect we would like to counter with the same level of respect from our side. This is why we are leaving Portugal on these terms.
Sincerely with respectalioth
MoFA of eCroatia
P.S.
. If anyone with cro cs has residence in
Algarve (Portugal)
, you can move it to any of the following regions:
Alaska (USA), Eastern Province (Saudi Arabia), Missouri (USA), Najran (Saudi Arabia), Connecticut (USA)
.