Day 2,103, 09:42
•
Published in Republic of Macedonia (FYROM)
•
by MNR Makedonija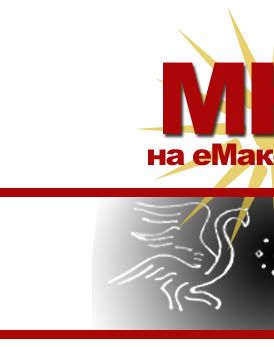 Hello truly allies, friends and brothers of Macedonia
First of all I want to mention that there are so many bigger reasons than the result of this battle have happen last two days and I will try to represent the most important moments which have reached or touched so many Macedonian hearts in this game, and trough that we have managed to see a very bright picture of whats going on all around us.
I will show you one picture and that one will explain 99% of what I will express the feelings of Macedonian players trough this article, and that picture is this one:
This guys except our Macedonian hero Scymex have made a clear message that the friendship or alliance is not measured only on paper, but on the battlefield bringing hell to the enemy of their ally...RESPECT guys!
Behind the scenes
There were many suppliers, using the Combat Order for financing or paying the damage on the Macedonian side in every single round.
From the individuals there was one man I would like to mention him and that will be the smallest thing I could do to express the gratitude of all Macedonians and thats the American citizen
ColinLantrip
and his US army.
Also big thanks to our truly allies and friends the Chileans and Bulgarians...and all the rest countries from CoT.
From this we can conclude only one thing, and that is the
Circle of Trust
is not just a name...it's something much more!
Again, thanks to all fighters who didn't save their candies and bonuses against the 70% of the World countries and that shows how the little things can be more priceless than the bigger!
The Macedonian message is that We lost, yes, BUT WE GAIN REAL FRIENDSHIP..AND WE WONT STOP HERE!!!
HAIL COT!
HAIL MACEDONIA!
ps.
MKD 77:75 gre
😃
vPresident and Governor of eMacedonia
BucephalusIII
Post your comment
What is this?

You are reading an article written by a citizen of eRepublik, an immersive multiplayer strategy game based on real life countries. Create your own character and help your country achieve its glory while establishing yourself as a war hero, renowned publisher or finance guru.