Day 4,615, 11:54
•
Published in Switzerland
•
by Swiss Dep. of Education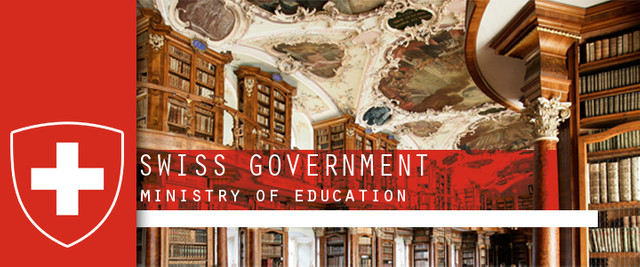 Dear citizens of eSwitzerland and our friends,
one month into the summer of 2020, the new CP term has begun, July.
Firstly
, we want to thank the CP of the last term June, thrakiwths55. His cabinet and he did a very great job and served eSwitzerland, our country very well.
Secondly
, I want to introduce you to our new Country President Iviz Fer.
You probably know him very well; he was our CP before and also hold many political positions. He always helped our new players and made the country stable, when there were stormy days.
But now, I should introduce you to the new cabinet:
The current cabinet and positions for this term/tenure (
July of 2020
) is:
______________________________________________________________________________
______________________________________________________________________________
For starters, it is good that our cabinet consists of good, active, and reliable people, who I can trust for the daily duties of the government, and some of them who are also good friends of mine and trusted veterans of the community.
I am happy to see, that
lviz Fer
(member and councilor of the political party
Swiss Freedom Party
) is doing such a good job as our CP, discussing every important topic with us frequently, keeping us updated on important issues and suggestions that need addressing, and also that he is keeping our laws + state in order.
As for our PM,
Rican
(party president of the political party
Swiss Freedom Party
) needs no introduction: he is a good person, a very skilled player and a trusted friend of everyone, and I am happy to have him around in any duty or position, because I know that he will do everything properly in any aspect.
Secondly, about our MoD, I want to congratulate
Winston Maccina Smith
(member and spokesman for the political party
The Lugangeles Party
) for his great work as our minister of defense (MoD), and I like that he keeps us frequently updated on the TW's, and the RW's (for RH achievements) every day, like the month before.
About our MoFa,
Felix Rex
, member and councilor of the political party
Alliance Royale Suisse
, the commander of the
Royalist forces
, industrialist, and founder of
The Royal Foundation
. I see that Felix Rex is an active and enthusiastic person and that's always a good thing for someone in that position, it will be very interesting to see, how he will work as the new MoFa.
When it comes to our Governor (aka = Minister of Economy (MoE)),
Tim Buctu
(party president of the political party
The Lugangeles Party
) has expressed some good thoughts and ideas about his ministry, and I will be happy to see him in his next actions, as he is a very friendly, kind and helpful person in general. We know him very well, because he did a great job, all the last terms.
As for me, I will be happy to write articles about the government's new plans and announcements to keep ourselves active, informed, and entertained, amongst other things.
And for the people, who do not know me yet, my name is
Konstantin Volm
. I am a member and the spokesman of the political party
Swiss People's Party
shortly SPP.
For the second time this year, I have the chance to serve my country as the Minister of Education.
Lastly
, I want to thank all the players who are helping to develop this beautiful e-country named eSwitzerland.
Sigened, Volm Konstantin.
MoE of eSwitzerland