Day 1,895, 03:55
•
Published in Belgium
•
by eBelgium Military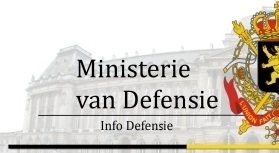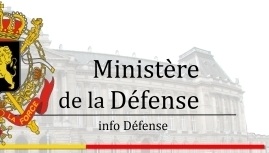 Do your Daily Order, and get one Bazooka and one Energy Bar
Volg de Dagelijkse Orders van je Militaire Eenheid, dan krijg je een bazooka en een energie bar.
Fais la Mission de ton Unité Militaire et reçois un bazooka et une barre énergétique
Then
/Dan/Puis:
Fight for Macedonia in Macedonia
Vecht voor Macedonië in Macedonia
Bats toi pour le Macedonie en Macedonia
link/lien:
http://www.erepublik.com/en/military/battlefield/37994
Fight for Chile in Norte Grande
Vecht voor Chili in Norte Grande
Bats toi pour le Chili en Norte Grande
link/lien:
http://www.erepublik.com/en/military/battlefield/37987
supplies on Rizon/benodigheden op Rizon/support sur Rizon: #
help.echile
Usefull information about the priority system:
http://www.erepublik.com/en/article/-mod-introducing-the-new-priority-system-and-training-war-with-the-uk-2171266/1/20
Any questions? Ask us via pm.
Heb je nog vragen? Stuur ons dan een bericht
Des questions? Demandes nous par MP

Tony Clifford - Minister of Defense


BelgiumGeneral - vice-Minister of DefenseJoin a state owned military unit:
Wordt lid van een Militaire Eenheid van de Staat:
Rejoins une Unité militaire de l'Etat:
Belgian National Army
:
Open for all belgian citizens that are in division 2, 3 or 4. Want to join: Pm BrunoCND.
Open voor alle Belgische burgers in divisie 2, 3 of 4. Wil je lid zijn, stuur dan een bericht naar BrunoCND
Ouverte pour tous les citoyens belges qui sont en divisions 2, 3 our 4. Si tu veux la rejoindre, MP à BrunoCND.

Belgian Civilian ArmyA military unit open for every civilian who wants to join. No strict military or rules just a way to get your daily energy bar and bazooka.

Militaire eenheid die open staat voor alle burgers. Er zijn geen strikte regels. Gewoon een manier om je dagelijkse bazooka en energie bar te verkrijgen.
Une unité militaire ouverte pour chaque civil qui veut la rejoindre. Pas d'ordres ou de règles stricts, juste un moyen pour obtenir ton énergie bar quotidienne et ton bazooka.

Belgian Training Academy -Welcome to all our new players, here you will learn all you have to know ! Feel free to ask if you have questions.
Welkom aan al onze nieuwe spelers! Hier leer je alles wat je moet weten. Heb je vragen, aarzel niet om ze hier te stellen!

Bienvenue à tous nos nouveaux joueurs, ici vous pourrez apprendre tout ce que vous avez à savoir ! N'hésitez pas à poser des questions.

More information about our state MUs here:
http://www.erepublik.com/en/article/-mod-choosing-the-right-mu-2112507/1/20


Post your comment
What is this?

You are reading an article written by a citizen of eRepublik, an immersive multiplayer strategy game based on real life countries. Create your own character and help your country achieve its glory while establishing yourself as a war hero, renowned publisher or finance guru.