Day 2,429, 11:33
•
Published in Ireland
•
by The Irish Community
Well it has been a pleasure conducting this series it really has. I hope you all have liked it as much as our team did. This will unfortunately be the last article of this tournament. We decided that it is better not to drag it out until it becomes boring and repetitive so as the title suggests today's results are the final results…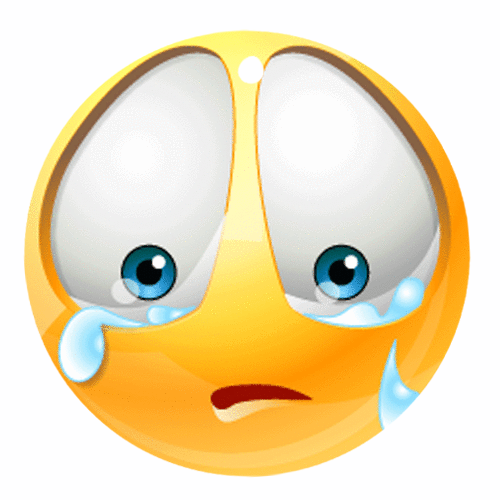 ...but before the tears start we have some good news! The competition will return! As it is probably evident this competition was ever so slightly rushed to get it out in time for the tournament. We plan (if we are MoC again hint..hint..hint...hint!!!) to bring the tournament back in a month or two and make it bigger and better. The next one will include things like alliances, revolutions even if your wiped and so much more so we can look forward to that. In the meantime we will be focusing on other initiatives to keep everyone busy for the rest of the month. Now without further ado, the final day……

_________________________________________________________________________



Catch up on yesterdays events here

Yesterday we were present at the epic battle of Naas. We watched as thousands of soldiers of the irish army stomed the previous home of Rollta Bais. We caught up with Ian E Coleman. This is what he had to say "How many times must I squash these petty rebellions before they realise I am the supreme ruler!" Obviously IA are feeling pretty confident so lets see how they fared during today's battles;


Today's events:

*The ICA attacked Dublin.

*LPA attacks Dublin

*E-Loouman-ati attacks Dublin

*Ordo hereticus attack Dundalk

*Cork and Kerry warriors attack Kilkenny

*IA attack Drogheda



Results:

Loouman today as usual approached the walls of dublin with his stones in his hand. He looked around and just as he began to take aim at the weak point in walls he was interrupted by the distant sound of humming. Turning around he saw a large cloud of dust but whats that heading straight towards him….




Patrick and Liam leading the LPA and ICA were charging towards him in a tank. Loouman panicking dropped his stones and fell to his knees in fear. Patrick and Liam pulled up so close to him that loouman could smell the urine from patricks unchanged pants. patrick climbed out of the tank and placed his hand on looumans shoulder. "Do not worry my friend today there is only one enemy!". Patrick turned and stared at the walls of dublin. Fed up with the IA beating him everywhere, Patrick marched right up to the walls of Dublin. Deciding to forsake conventional weaponry, he threw himself against the walls.


Little did he know that the exact spot he hit was the same area loouman had weakened yesterday. The wall collapsed crushing pat beneath it. Liam and loouman stood astonished by the brave deed their comrade had just committed. After overcoming the paralysing shock of what had just happened Liam screamed CHARGE!!!. They were in dublin for literally seconds when a pounding siren alarm blared all around them waking the watchmen in the watchtowers. Gunfire filled the streets as bullets rained down on top of the armies. Liam looked around, comrade after comrade were falling to the ground. He turned towards loouman and they nodded in mutual understanding.The two charged down O'Connells street never to be heard from again. Dublin did not fall but none shall forget the bravery of the Liam, loouman and patrick that day.

Meanwhile elsewhere in Ireland LPA were caught out with surprise attacks on two of their regions Drogheda and Dundalk by IA and Ordo Hereticus respectively. Whether this was coordinated between the two MU's or not is unknown but what is known is that it had a devastating effect on LPA. With LPA focusing their forces on Dublin minimal troops were spared for defence and it proved costly. The increasingly powerful IA and ordo had taken the cities within hours. LPA's north east empire fell to pieces as new flags flew over their previous cities. The two generals feasted together to celebrate the victory further adding to the speculations that this may have been planned. "A job well done" is all Ian had to say when asked how he felt about today's results.




Outside of the main action the Cork and Kerry warriors realised that they were missing an essential part of their GAA empire, Kilkenny. Troid na hEirann briefly managed to hold off the invaders by throwing their All ireland trophies at the enemy however after they ran out of all 34 of them Cork and Kerry warriors spared no mercy and stormed the gates of Kilkenny. Once again the Cork and Kerry manipulated their new territory in a GAA utopia. Will this atrocity ever end!



Ceasefire:

After days of rumours of peace an official announcement was made by the the leaders of the respective MU's today. It was announced that a one month non aggression pact will be put in place to allow MU's to recoup. Peace activists argue that this is simply delaying another war while the majority of eIreland feels that it is a step in the right direction.

Final map:


- 1) Dublin :Irish Army - 300 IEP
- 2) Cork : Labour's Army - 300 IEP
3)Limerick : Ordo Hereticus - 300 IEP
-4) Galway : IA - 200 IEP
-5)Waterford: Templari Irske - 200 IEP
-6) Drogheda :IA - 200 IEP
-7)Dundalk: Ordo - 150 IEP
-8 )Swords: LPA - 150 IEP
-9) Bray: New era - 150 IEP
-10)Navan: Cork and Kerry Warriors -100 IEP
-11)Ennis : Irish Airborne Brigade - 100 IEP
-12)Kilkenny : Cork and Kerry warriors - 100 IEP
-13)Tralee: Cork and Kerry warriors - 75 IEP
-14) Carlow: E-Loouman-ati - 75 IEP
-15)Newbridge: Irish Citizen's Army- 75 IEP
-16) Naas : IA - 75 IEP
-17)Athlone : ICA -75 IEP
MoC Team

Prizes will be given out over the coming days

Once again thank you so much everybody for participating I'm really happy at how well it turned out.

We'll leave it there so…..


Post your comment
What is this?

You are reading an article written by a citizen of eRepublik, an immersive multiplayer strategy game based on real life countries. Create your own character and help your country achieve its glory while establishing yourself as a war hero, renowned publisher or finance guru.