Day 1,914, 06:16
•
Published in Bosnia and Herzegovina
•
by Robert BiH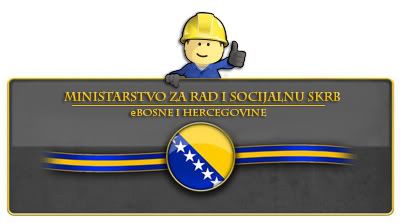 Pozdrav cijenjeni sugradjani i borci eBiH.
Ministarstvo za Rad i Socijalnu Skrb eBosne i Hercegovine organizuje vanrednu akciju pomoci igracima. Akcija je pokrenuta iskljucivo u svrhu pomoci igracima za ispunjavanje misije
'Make war not love'
. Dijelimo 500 welness i 10q6 weapon po igracu.
Takodje napominjemo da bazuke, cokoladice i boostere cuvate, i biti cete obavjesteni od strane MoD i vasih MU kada i gdje ih ispucati odnosno iskoristiti.
1.
Podjela
- 500 healtha i 10 q6 wepa
2.
Uslovi su:
-eBiH državljanstvo
-Da niste ispunili misiju 'Make war not love'
-Javite se u komentaru i napišite
"Make love not war"
---
---
Donacije
Takodje zahvaljujemo se MU B.N.K.,
Suzi aka DRU ROW
i ostalim clanovima Vlade eBiH na pomoci.
Ministar Rada i Socijalne Skrbi
Robert BiH aka Robija_88
---
---
WEB stranica eBiH
Ured Predsjednika eBosne i Hercegovine
Novine ministarstva za obrazovanje eBosne i Hercegovine za sve turtorijale
Ministarstvo informisanja eBosne i Hercegovine
Chat eBosne i Hercegovine
Chat za ebebe
Post your comment
What is this?

You are reading an article written by a citizen of eRepublik, an immersive multiplayer strategy game based on real life countries. Create your own character and help your country achieve its glory while establishing yourself as a war hero, renowned publisher or finance guru.