Day 2,071, 07:52
•
Published in Portugal
•
by Passos Coelho

(English version below, scroll for it.)NOVAMENTE! Aproxima-se uma nova competição de unidades militares (MU), e todo o poder de fogo será pouco.
Na última competição, os MEK terminaram em 53º lugar. Desta vez, queremos demonstrar a MU de elite que somos, e, para isso, estamos a recrutar!
Junta-te a uma MU mercenária de topo, prova que tens o que é preciso para permanecer, e ser-te-à dada essa possibilidade!
Se queres fazer parte dos MEK, contacta-nos no #mekpublic ou envia uma PM para
rapaz_avr
,
Cidadao
or
Passos Coelho
.
Conforme mencionei no meu último artigo, aqui está um resumo estatístico dos MEK
, comparando os dados obtidos em 18 de Julho com a presente data. Todos os valores se referem a este intervalo temporal.
Ao todo, os
Mobile Elite Korp
adquiriram 91 novas medalhas.
Os membros
CatBea
,
Madvieri
,
R. Quaresma
,
JustRunpt
e
FabMao
adquiriram mais uma medalha Battle Hero. Destaca-se o
Cidadao
, com 2 medalhas Battle Hero neste período.
O
FabMao
conseguiu ainda uma medalha Campaign Hero.
Os membros
JMSPC
,
Portvcalem
,
Maali Akalka Aki
,
Madvieri
e
balianx
receberam a medalha Media Mogul.
A força acumulada da MU subiu em 16.701 pontos, ascendendo agora a 2.216.013, correspondendo a uma influência por hit de 2.306.580,84.
A imagem abaixo, retirada do
egov4you
, ilustra o uso dado a estes valores.
Talvez para a semana haja mais.
And now, for something completely different: in english!AGAIN! Another military unit (MU) competition approaches, and all the firepower we can get our hands on is never enough.
In the last competition, MEK finished 53rd. This time around, we'll show the kind of elite MU we are, and, as such, we're recruiting!
Join a top mercenary MU, prove you have what it takes to stay, and you'll be given that chance!
If you want to be part of MEK, contact us at #mekpublic or send an ingame PM to
rapaz_avr
,
Cidadao
or
Passos Coelho
.
As mentioned in the last article, here's a statistical summary of MEK,
comparing the data retrieved on July 18th with the present day. All values are from this interval.
As a whole,
Mobile Elite Korp
acquired 91 new medals.
The members
CatBea
,
Madvieri
,
R. Quaresma
,
JustRunpt
and
FabMao
received another Battle Hero medal.
Cidadao
stands out with 2 Battle Hero medals during this period.
Aditionally,
FabMao
got a Campaign Hero medal.
Members
JMSPC
,
Portvcalem
,
Maali Akalka Aki
,
Madvieri
and
balianx
also earned a Media Mogul medal each.
The MU's accumulated strength went up by 16.701 points, reaching 2.216.013, which means an influence per hit of 2.306.580,84.
The image below, from
egov4you
, illustrates what we do with these numbers.
Maybe more next week.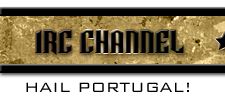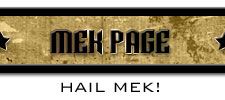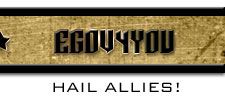 Post your comment
What is this?

You are reading an article written by a citizen of eRepublik, an immersive multiplayer strategy game based on real life countries. Create your own character and help your country achieve its glory while establishing yourself as a war hero, renowned publisher or finance guru.