Day 1,849, 05:02
•
Published in USA
•
by Drew Blood
A few articles ago I made the statement that the United Socialist Workers Party (USWP) and 'Fluffer' had grown their voter base by allowing a foreign group to move here under the pretext of wanting 100/100 bonuses, next thing you know the iNCi is a Top 5 political party and influencing American Politics by running members for Congress. 'Fluffer' for the last 3 years has been trying to get himself elected President, failing every time because most of America thinks he is a pompous a** clown; in the end he blackmailed America into making him President in the name of Unity. While the USWP and 'Fluffer' attacks the American Fascist Alliance (AFA) for bringing in foreigners to build a voter base they hope that America has forgotten that the USWP and 'Fluffer' did the same thing and that they used blackmail to get 'Fluffer' in the White House.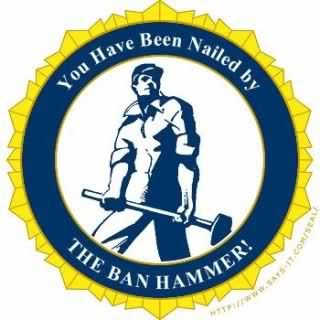 'Fluffer' has bragged on the eUS Forums that he has 50 milities behind a proxy server, now what makes me mad about that is there are several eRepublik Administrators and Moderators that frequent those forums and do absolutely nothing. Personally I have been banned twice for 'alleged' muliti use, yet 'Fluffer' brags about having 50 multies right in front of eRepublik staff and nothing happens. Awhile back 'Fluffer' had me banned from the forums for using a proxy server, now back then I thought and he claimed it was to avoid that ban; but no it was because he feared that I was building a 'Bot Farm' to compete with his. So I will say it again, 'You want me and others to spend $32.28 for 65 gold? Get rid of cheaters who are Gold Beast or who go out of game and brag about their cheating.'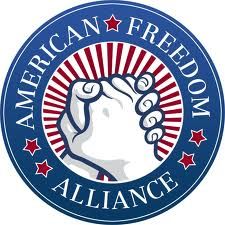 The American Fascist Alliance (AFA) has been accused of every diabolical scheme under the sun and while I do not now and never will support the AFA, the American Government can not accuse them of doing exactly what some of America themselves have done. 'Fluffer' and the USWP used foreigners to build a voter base, 'Fuffer' brags that he controls at least 50 mulities behind a proxy server and uses blackmail to place his butt in the White House. Now to me the AFA while dangerous is a known threat that can be dealt with, 'Fluffer' and the USWP are much more dangerous because they claim they are helping America as they stick a knife in our back. The USWP and 'Fluffer' are a cancer which has infected America, they will do anything, use any method and even attempt to get their detractors banned from eRepublik in order to retain power.
Today I noticed that 'Fluffer' has moved to the 'South Carolina Ulku Ocaklari' whose vice president is none other than Hanibal LA, 'Fluffer has joined hands with the AFA candidate for President. First question, 'Why has the iNCi allowed a known enemy of America to be their Vice President?' Second question, 'Why has 'Fluffer' joined a group of foreigners with the AFA Presidential candidate in a position of power within that foreign group?' It appears to me that 'Fluffer' has decided that the AFA will be taking power in the near future and has decided to betray America so that he may retain power. It is time to wake up America and see this low life back stabbing traitor to America for what he really is, a power hungry tax thief who switches parties to improve his power base. A citizen who creates 'Bot Farms' to cheat, allows foreign groups into America to grow a voter base and then joins that same group who has the latest AFA Presidential candidate as its Vice President. One last question, 'Has the iNCi and 'Fluffer' made a deal with the AFA?' My answer is, 'Yes, in order to retain power in America 'Fluffer' and the iNCi would do and say anything.'; including allowing the AFA to place 'The Gimper' in the White House


STRENGTH AND HONOR
Order of the Black Shamrock
Corporal, 7th Fighter Wing
'Green Lantern Flight'
Unites States Air Force
Post your comment
What is this?

You are reading an article written by a citizen of eRepublik, an immersive multiplayer strategy game based on real life countries. Create your own character and help your country achieve its glory while establishing yourself as a war hero, renowned publisher or finance guru.