Day 1,859, 17:32
•
Published in USA
•
by Duncan Crowe

Part I
--
Introduction + Congressional List
Congress elections are approaching. In just under three days, the Feds, AMPers, WTPers, and USWPers will all face off against the PTOing AFA in a battle for Congressional dominance.
While Congress really only controls a small amount of governmental affairs, it's very important that you elect the right people to represent you. Those who have the best morals, integrity, and ideas of any party.
Who are these people, you might ask?
Well, of course,
The Federalist Party Congressional Nominees
Jefferson Locke
Dinnyin
Molly Emma
Exploration
BigCDizzle
AlexJ1890
Harry W. Hill
Deepchill
SColbert
Kody5
Part II - Why vote for the Feds?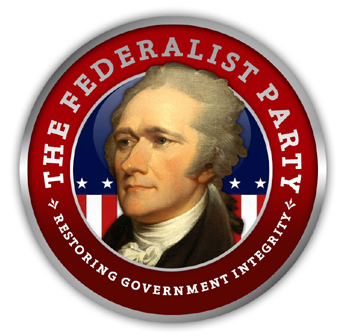 Now, I'm not just saying the Feds are the best choice for Congress just because I believe it.
It's because I know they are.
All of the names listed above are not just names, but the identifiers of
astonomically awesome people
.
People that can get shit done. People that have gotten shit done.
Just last term, for example,
Dinnyin
played an integral role in discussing and approving the budget. He worked hard in the Congressional IRC room discussing this topic, and avoiding pages of forum talk.
After some much-needed banter, Dinnyin got a budget proposed and moved it to vote. Then, it passed.
This is a very important example of a Fed. working in Congress, and as result getting something very key accomplished.
This is, in my opinion, what distinguishes a Fed Congressman.
We do not just take our medal and sign-in every week. We do more than that.
Fed. Congressman are always accountable for what they have done, and always work hard to get something more done.

Fed. Congressman do not give excuses, and are always active.

Fed. Congressman both start and participate in Congressional discussion.
Most importantly, Fed. Congressman can be trusted, relied on, and will never do anything to hurt the eUSA in any form.
To Summarize, the Federalist Party Congressman are awesome, and
you should vote for them
.
Give the Feds the gift of a vote on Christmas!
Remember, a Federalist filled Congress is the best possible Congress!

Vote for the Feds on the 25th!
Thanks for reading!
Please vote, comment, and subscribe if you enjoyed reading this article!
Until next time:
Merry Christmas,
OR
Happy Hanukah,
OR
Happy Kwanza,

http://tinyurl.com/DCCurriculumVitae


Fed. Party Page
-
http://www.erepublik.com/en/party/federalist-party-2263/1
Fed. IRC
-
http://tinyurl.com/FedsLive
Post your comment
What is this?

You are reading an article written by a citizen of eRepublik, an immersive multiplayer strategy game based on real life countries. Create your own character and help your country achieve its glory while establishing yourself as a war hero, renowned publisher or finance guru.