Day 1,850, 20:09
•
Published in USA
•
by Duncan Crowe

Part I - Primary Poll Results + Thank You
Fellow Federalist Party Members (And non-Feds Too
😛
),
The Federalist Party primary poll is over, and I would like to announce that I am the official candidate-elect for Party President of the Federalist Party.
Final Results:
Would like to thank everyone who voted for me. Without your support, I would not have been successful in my run. So, for all of those who voted for me, thank you very much.
I would also like to thank Jefferson Locke, and the other opponents, for running against me. Out of the three primary races that I have participated in, this one was definitely the most enjoyable and I thank my opponents for making it that way.
If you did not vote for me, I humbly ask you to give me a chance to encourage you to reconsider your opinions of me.
Please, remember to vote for me on the 15th and enjoy the rest of the article.
go feds! p/h!
-Dunks
Part II - Plans For This Month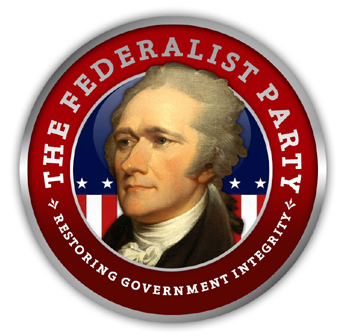 During the month of December, while I am PP, I would love to improve the Federalist party as much as possible. I have grand plans to make us not only the best party in eRepublik, but also the most enjoyable.
In order to do this, I have implemented a very dedicated, and certainly very p/h team:
VPP: Jefferson Locke
CoS: BigCDizzle
Departments:
-Financial: Myself (Not Permanent)
-Political: AlexJ1890
-FOP: GreeKM4N
-Retention: Exploration
-Recruitment: Logamac
-FBI: Harry Hill/Stewy
-Media: Fingerguns
With their help, I will:
-Host Federalist Party Meetings
-Create A Fed. Radio Show
- Publish a Federalist Newsletter
-Keep the Media Dept. Buzzing
-Actively Attempt to Destroy the AFA
-Work with 6th parties to improve Congress
-Continue to encourage forum activity and irc activity!
-Continue current recruitment rate/improve current rate
And, above all,
ATTEMPT TO MAKE THE ENTIRE eUSA proud/horny. Please, help support me in my endeavours.
Part III - Calling All 6th Party Members
This term, I also want to encourage Federalist party cooperation with parties that are not currently within the top 5.
If you are a member of a 6th party, and have not yet made any connections with a Federalist party member, I would love to have you mail either myself or another Federalist party member.
This term, I hope to create very strong, steadfast connections with 6th party leaders, and make sure that they know they have a PP friend within the top 5. Working with 6th parties is a great goal of mine, and I hope you allow me to get to know you, 6th parties.
My mailbox is always open. Don't hesitate to mail.
That's about all I wanted to say in this article.
Remember to vote 'Duncan Crowe' on the 15th!America Runs on Dunks
Thanks for reading!
Please vote, comment, and subscribe if you enjoyed!
Until next time...on behalf of the Feds,
Best Regards,

http://tinyurl.com/DCCurriculumVitae


Fed. Party Page
-
http://www.erepublik.com/en/party/federalist-party-2263/1
Fed. IRC
-
http://tinyurl.com/FedsLive
Post your comment
What is this?

You are reading an article written by a citizen of eRepublik, an immersive multiplayer strategy game based on real life countries. Create your own character and help your country achieve its glory while establishing yourself as a war hero, renowned publisher or finance guru.