Day 1,831, 02:00
•
Published in USA
•
by Duncan Crowe
The Federalist Party, always on the forefront of both government and community, have never been quite happy with their awesomeness. They have always wanted to be, in any case, more awesome. The most awesome.
As a result of this need to be awesome, the Fed. Party has decided to offer each and every citizen of this nation with 400 health, and if they choose,
3 q7 tanks
.
No conditions, no terms, no nothing. Just food, and tanks.
While
we originally only offered these supplies to our members
, it has long come time to offer it to each and every citizen of this great nation. Except, of course, the AFA. They can find there own tanks...
Now, as I'm sure you're wondering, how do you get the tanks? Magical unicorns? Flying sharks? Teleportation?
The answer is quite boring, actually.
All you have to do is fill out a simple form
, and then just wait for your tanks.
This form -> (Insert Super Awesome Form Link Here)
DARN. Who forgot to put the form in there? Jefferson....
Here it is. ->
http://www.tinyurl.com/FedAHH
Pretty easy, amirite?
Yes
🙂
.
While the tanks have no conditions attached, the Feds. would love to see your support and membership in the future. We are truly an awesome party, full of vibrant members and a diverse community of all nationalities.
We encourage you to get involved.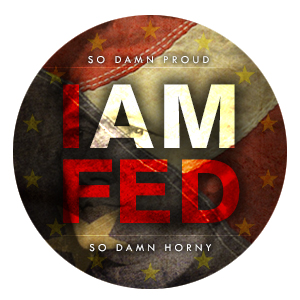 ...Did I mention members get MOAR tanks and MOAR Health?
800 Health, 5 q7 vs. 400 Health, 3 q7.
What would you do?
Yeah, I'd join the Feds too. More stuff = better.
Fed. Party Page -
http://www.erepublik.com/en/party/federalist-party-2263/1
Fed. IRC -
http://tinyurl.com/FedsLive
That pretty much concludes this Fed. article.
Thanks for reading!
Please vote, comment, and subscribe if you enjoyed!
Remember, vote
FED
tomorrow for
Congress
!
Until next time...on behalf of the Feds,
Best Regards,

http://tinyurl.com/DCCurriculumVitae


Post your comment
What is this?

You are reading an article written by a citizen of eRepublik, an immersive multiplayer strategy game based on real life countries. Create your own character and help your country achieve its glory while establishing yourself as a war hero, renowned publisher or finance guru.