Day 4,692, 07:01
•
Published in Netherlands
•
by Het Catshuis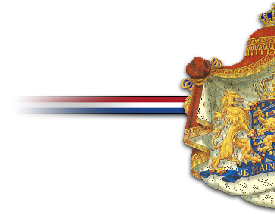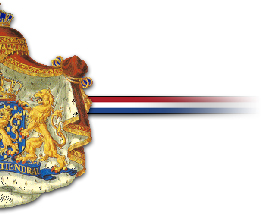 Panic in the eNetherlands! The Slochteren Gas Field – the largest natural gas field in Europe – has ran empty and we are desperately looking for new resources. EliteGroundForce and Van Der Kaczy have gone to Venezuela to look for oil, while Shawtyl0w has furiously gone back in time to grant rewards to our fighters so they can prepare for the upcoming Resource Wars.
As you might have noticed in the bottom-left corner of your eRepublik page, a 'new' event is upon us in the month of October.
In this month-long event, all existing resources in the eWorld will be up for grabs and reshuffled
. While no definitive information has yet been shared on the mechanics of distribution, we can perhaps take some key notes from previous renditions.
In the previous
'Resource Wars'
countries got the resources from the 4 Industries (Food, Weapons, Houses and Air Weapons) based on the amount of 'points' won in their wars. Every set amount of time there was a pool of resources that could be gained by getting an amount of points at the correct moment. More powerful resources were hard to get by and affected by a big radius. In our case, this meant that if for example Germany has rare resources, we couldn't get them anymore.
Whatever the outcome, things will change for the eNetherlands. We will no longer have the guarantee of a steady stream of income from Iran and Canada, who we concede our current resources to. This can be balanced by (finally) getting some good resources ourselves, so production takes place within our own borders generating a lot of income. While in the past these events have been quite unfair for the eNetherlands due to a low amount of regions and the small size of countries in Europe, perhaps the Greek Gods will be more favourable this time.
While the event takes place in the next Governmental Term, we will prepare the best we can. This if of course determinant on the information that will come (if at all..). Possibly we will need to increase our amount of wars even further. The 'Power Pack' is soon coming on and the Government will provide in having as many active players having additional energy.
It's time for us all to get to work, since such an event is perhaps one of the few consequential happenings that will affect us for years to come!
In other short news:
- Shawtyl0w has took it upon himself to catch up to
the lost weeks of our Programs 'The Flying Dutchman' and 'Green Beret'
. No more will we see months of no activity in this area. Thank you Shawtyl0w!
-
Great news for our Maverick Players!
Thanks to Hydra cooperation, they will be foreseen in their hits in other divisions with much more ease and affordability. We hope to foresee more such promising developments in the near future in Hydra.
- The Resource Wars event alludes to a busy few months of events, such as Halloween, BLACK FRIDAY, eRepublik Anniversary, Christmas/NYE. We already have seen the weapon price increase due to panic about the Resource Wars. While the coming weeks may not yet be such tank-heavy,
it is a wise idea to stock up for the remainder of 2020
. Such events often give all kind of goodies, discounts and sometimes even semi-free tanking (get those rank points!). The Governments will provide where they can with the relatively large surpluses that have been accrued.
- You may have noticed some of my shouts bringing our
Telegram Channel
to renewed attention. With 11 Training Wars and occasional real wars,
it is essential to stay in quick contact with each other
. It is easy to use, anonymous and often the most 'fun' this game can bring by talking with your fellow countrymen.