Day 4,787, 15:16
•
Published in Netherlands
•
by Het Catshuis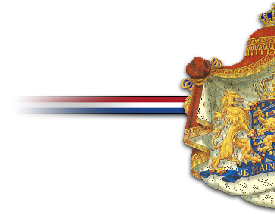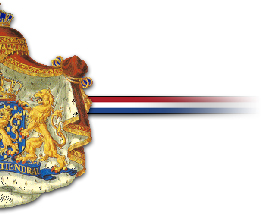 Dear citizens of the Netherlands,
It's been a while since you've last heard from me. I believe recent events deserve a presidential article. It all starts 7 days ago with the
airstrike proposal
on
Bosnia and Herzegovina
. This government requested members of congress to accept the air strike and when the proposal ended we were ready to fly. Guess what!? Plato jr had something special in mind for us. A Christmas challenge in which we were able to collect treats and christmas gifts up to 80,5k prestege points.
The attack on Bosnia was launched and
round one
showed us that Bosnia was ready to give it their all. We lost that round while our damage was formidable. Many players of the eNL community joined each other in battle. Members of the government were amazed by the effort of our countrymen. Eventhough Jordic69 dropped billions of damage for his country Bosnia was too strong. The government and some top fighters who were monitored basically all campaigns last week were anxiously waiting for the rise of Weekstrom. When Weekstrom showed up and we had our two Legend XX online we started to win rounds 2 and 3. Round four was do or die for eNL in this campaign. Guess what, our pilots together with massive support from Hydra and our other allies showed up to support us. While Bosnia had to drop millions of air damage themselves (which was quite impressive to watch) our allies did the same for us. A big warm hug for all of you! After we won round 4 we faced some resistance but it became clear we would be able to land. After this first campaign many of the eNL soldiers had already reached the final rewards of the Christmas challenge. Some however still had some energy left.
Once we landed we became a target for enemy countries bordering our newly conquered region in Bosnia and Herzegovina. The Netherlands managed to sent a natural enemy law and Declaration of War law on Montenegro and Chile before they did on us. This gave us the innitiative and bought us some time in Bosnia. Once we lost our first battle to Montenegro because they were simply too strong we decided to use game mechanics to try and end our open war while winning another region from Bosnia. For those who are unfamiliar with warefare mechanics. When Montenegro won our last region in Bosnia we lost a direct border and our open war with Montenegro ended. At the same time we still had an ungoing war with Bosnia in the region bordering the region we lost. We won that region from Bosnia and we seemed saved for another 24h hours (Time to accept a law proposal).
At this point in time Slovenia proposed and accepted an airstrike on the Netherlands. They decided to attack Western Netherlands! Our food production bonus region was under attack by a country that would easily defeat us. Europecrisseswar went down proudly dropping move than 6 million air damage to secure us 22 points in the campaign against Slovenia. At the same time that Slovenia attacked Western Netherlands they themselves had also been under attack by allies in a training war. The Netherlands again focussed on the warfare game mechanics. In this case a lesser known mechanic that states a country that has no regions cannot continue air strikes. While Weekstrom kept Slovenia busy in Western Netherlands we managed to sabotage their last training war campaign in an air round winning Thailand the campaign. Slovenia was now wiped of the map and the Airstrike on the Netherlands ended immediately. This was ONE round before Slovenia would win Western Netherlands and land in our core regions.
Ps. In the campaign vs Slovenia Weekstrom did so much damage he should have received a new top campaign damage update on his profile!
The last chapter of our week would be the third campaign vs Montenegro. While Slovenia failed their airstrike Montenegro had again sent a Declaration of War towards the Netherlands. Weekstrom managed to keep them busy for a while but most of our other citizens where quite empty at this point. Montenegro won our last region in Bosnia and we ended our Christmas fun. During all this the Netherlands hasn't just had some fun. We've also seen many people make full use of the event and quite a few players managed to rank up either in ground or in air. I'm proud of you all!
Last but not least I want to adress our allies and enemies. It was christmas time yet many allie showed up to help us in the air rounds. Hydra was of great value in all our campaigns.
Our enemies Bosnia and Herzegovina, Montenegro and Slovenia were amazing this week. After the first campaign both the Netherlands and Bosnia were ranked in the top 10 most damage countries. This is an insane achievement for both countries. Furthermore Bosnia and Montenegro have always been respectful which I admire. Sure we are enemies in game but we are also here to have fun. No need to slander each other all the time. Slovenia was amazing to. In terms of damage we stood no chance defending our cores. They did not only fought the Netherlands in the last two weeks. I can only conclude that they had a great activity boost from recent events (Erep birthday and Christmas). I know they were made the laughing stock of the day after their airstrike got terminated but they didn't respond with nasty comments or stuff like that which I command. Again we are all here to have some fun. When something unexpected happends it will be highlighted.
I want to thank our allies and enemies in the last week for the fun you contributed too. It has been a blast. I believe this was the most exiting 'war week' in the history of the eNetherlands.
Oh and check out this insane ground damage!
Signed,

Shawtyl0w
President of the Netherlands