Day 2,045, 10:12
•
Published in USA
•
by Dauntless2000
Dauntless2000 here to do a special article for the Press Corps. I want to share with you the members of C4's Press Corps and also an important thing to announce. Each and every one of them is worthy of praise.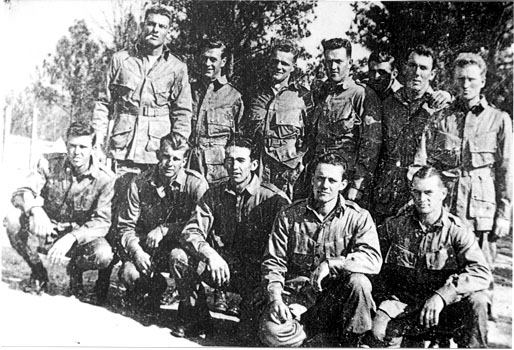 Group Photo
AtomicGerbal: Press Corps' Editor-in-Chief, Head Patriot and Sandwich Maker
If there's anyone that is a big help, it is Atomic. Atomic is the main guy that makes sure all of the Press Corps work is understandable, properly spelled, and uses all the rules of the English language. Thank you for all of the work you do and every time you chime in I believe everyone is all ears. Make sure to see his newspaper, The Ham Sandwich, but my opinion, he is a little heavy on the pickles
Haselrig: Head of the Unit, Press Corps' Head Graphics Creator, Head of Smilies
Everyone knows him as our commanding officer, but he is also a master of GIMP and has an eye for pictures which makes every article look better for our viewer's eyes. He brings his experience of making unit announcements papers and makes sure we stay true to our duty. His' paper is The C4 Standard-Bearer.
DylanBAS: C4 Press Corps' Head Interviewer and Public Relations Master.
Our youngest member of the Corps, but he brings a ton of spirit and drive to do great things. He is our main man when it comes to talking with information sources and is able to do it with class. I know that if he ever decides to make his own paper, I'm going to try and be his first subscriber. He does the Foreign Affairs Day article that will be released every month.
TimbusReven: C4 Press Corps Writer, Bringer of Bad@$* and Wisecracks.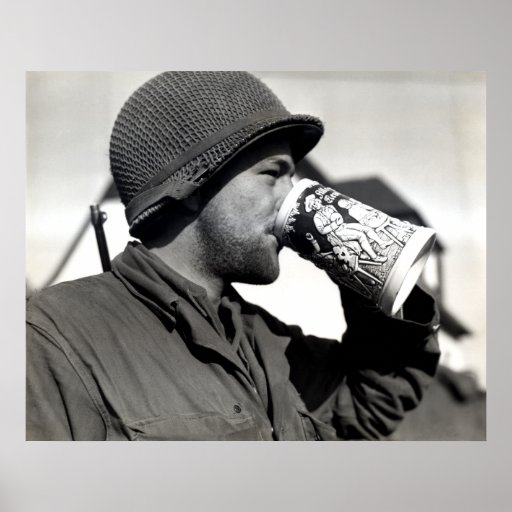 A writer with a talent of saying it how it is. He volunteered to work with us and will be bringing his unique style with him. He can be serious with a joking edge. He did are great recruiting article and will be doing more for the Press Corps in the future.
HEARMERAWR: C4 Press Corps Editor, head of C4 recruiting, Commandant of the J.O.C., HMR wears many hats in C4 and brings his energy and enthusiasm to any Press Corps meeting he attends. He is the publisher of The Frontlines News.
ArtSBobo: C4 Press Corps Editor, Cannon Cockers XO and head of the C4 Mentor program, Bobo brings his sly sense of humor and willingness to poke holes in the AFA whenever possible. His paper is The Cannon News
Neron Trocki: C4 Press Corps Editor, honorary C4 CO, and founder of The Cannon Cockers, Neron keeps a watchful eye over the C4 Press Corps' bullpen of writers and editors. He runs the newspaper Cannon Cocking Chronicles
What plans do we have? Well I want to start two monthly articles
Foreign Affairs Day or FAD, which will be run by DylanBAS to help make sure every Cocker will be informed about what is going on in the world. An informed soldier is more effective on the battlefield.
State of the Unit: Every month we will try to have polls released on what is going on with the unit and what needs improvement. This will be more of a round table with our commanders and regimental captains giving their insight on the results of the polls released. Please take the time to do any polls, your information will help us make the unit better.
Now that special announcement for our C4 members
We are looking for more writers and also looking for some graphics people as well. If you are with C4, a skilled writer or a master of making graphics, and want to be a part of the press corps. Send AtomicGerbal, Haselrig, your regimental captain, or me a message and let us see a sample of your work. Please have Google Drive and a Google account so you can use the chat function and talk with the rest of the team. If you join you will earn a Press Corps patch on your uniform and maybe also get a rank increase as well. I will be awaiting the flood of resumes from those who want to join us.
Good luck and fight hard America.
C4's Press Corps
A Message from C4
The Cannon Cockers are an independent military unit dedicated to defending the eUS against her enemies. The cost of this independence is a lack of support funding, especially after the closing of OMS. C4's unit supplies have been stressed by the war against Serbia. Any donation of RM's, food, weapons or USD would be greatly appreciated. Please contact our Unit commander Haselrig, one of our XO's or one of our Regiment commanders if you would like to help. Thank you and o7.
Keep informed about C4 by subscribing to The C4 Press Corps Papers
Haselrig's The C4 Standard-Bearer:
http://tinyurl.com/bxfcfd5
AtomicGerbal's The Ham Sandwich:
http://tinyurl.com/mpmmsqf
Neron Trocki's Cannon Cocker Chronicles:
http://tinyurl.com/bocd2sn
ArtSBobo's Cannon News:
http://tinyurl.com/m3cgd2s
HEARMERWAR's The Frontline News:
http://tinyurl.com/n84aejz
Dauntless2000's Spirit of Fire: Logs:
http://tinyurl.com/lv4l23e
Post your comment
What is this?

You are reading an article written by a citizen of eRepublik, an immersive multiplayer strategy game based on real life countries. Create your own character and help your country achieve its glory while establishing yourself as a war hero, renowned publisher or finance guru.