Day 1,892, 08:19
•
Published in Belgium
•
by Tony Clifford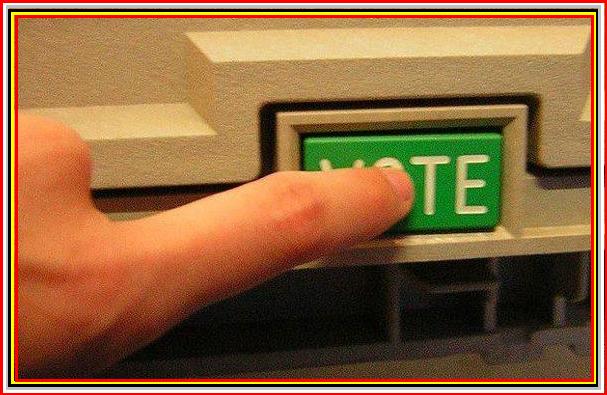 CONGRESS ELECTIONS January/February 2013
Soon, elections will come to eBelgium. In this article ATO candidates will be presented to all eBelgium, so a wise vote may be done.
Our Party
ATO is a mix between senior, balanced and young members. ATO has a policy of open-mindness and we are always ready to listen new ideas.
We debate and we listen the opinion of every member, and our choices are based on every arguments and opinions provided. These debates and such go through both the
eBelgium forum
and by (mass) pm in-game.
In parallel of the official debates hold on the national forum, we also have discussions within the party, to be certain that the party can enforce his ideas and show its strength.
All TOgether we make a difference.

On the 25th of January, Congress elections take place. These are the candidates ATO offers to the Belgian citizens for this term.
WE ARE PROUD TO PRESENT:The candidates

These are the Congress candidates for "All TOgethers" for the month of January/February

- Tony Clifford
President of ATO and one of the players who is active since almost a year. He's highly motivated, a quick learner and definitely a great asset to our nation's government. He is familiar with Belgian politics, he is Minister of Defense and Ambassador in eSwitzerland. He has proven to be a valuable voice in congress. Vote ATO to see him continue his work.
Military Unit: BNA, 2nd Regiment, Captain
Newpaper:
the Red Big Express
full of nice statistics about warfare

- Beaver Juice
: Vice-President of ATO he's a young motivated eBelgian. He read a lot to educate himself on the forum and on the wiki. He is present and active on both IRC and the forum. He is a Congress Member since two months and want to continue to be the megaphone of the new ecitizens! He likes, more than that, he loves new citizens and help them in many ways, so that he accepted to be Minister of Education. Come to me, guys !
Military Unit: BTA, 1st Regiment, Captain
Newspaper:
My quirky thoughts
: useless stuff and some other humorous things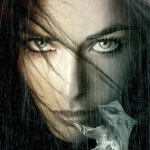 - Elynea
: She's an expert citizen who has been once President of eBelgium, moreover she's been the first commander of the BTA. She loves to help every eBelgian and wants the country to be stronger. Very active in game, her main purpose is to listen to the voice of the Belgian people. She's honnest and try to be fair with everybody and ready to talk.
Newspaper:
La_Flute_enchantee
: bit and pieces of elife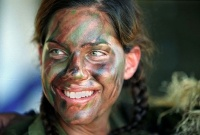 - RooieLente
:
A young Belgian woman in her early thirties, she's highly motivated and willing to make a difference. Most will know her from her battlefield reports and the stories she writes. Her focus is mainly in the military and international cooperation. Give her a chance!
Military Unit: BTA, 1st Regiment
Newspaper:
The Red Flare
: personal reports from the battlefield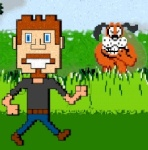 - Programme Tvvince
:
A RL Belgian from Brussels, he's playing since a bit more than 9 month and he thinks to have enough experience to be good candidate, making a new step in the game. He currently runs the Citizen Packs program of eBelgium. Although he doesn't have a personal program, he wishes to work productively with the other congress members.
Military Unit: BCA, 1st Regiment, Captain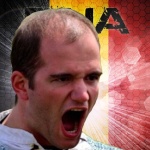 - JdlF
: He has recently become active and is able and willing to make a difference in politics and government. Vote ATO and give him a chance be your man in congress. He wants more help from the state to young players. Currently, he's vice-Minister of Finance.
Military Unit: BNA, 3rd Regiment

- BelgiumGeneral
A very motivated and enthusiastic player who wants to help eBelgium grow. Very active (also on forum and IRC). Vote for ATO if you want more active young players in congress. Currently vice-Minister of Defence of eBelgium.
Military Unit: BNA, 3nd Regiment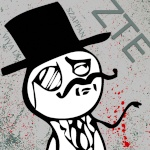 - Alexandross
:
Former Minister of Defence and former President of Hungary. He decided to start a new elife in Belgium. He leads as captain and commander his own military unit, called Army of the Malicious Cat in honor to Raskol. Although his newspaper is an old one, he is still writing articles. He is quite active on the chat, you may know him as Raskol's left hand.
Military Unit: Army of the Malicious Cat, 1st Regiment, Commander
Newspaper:
-The Mind-
some stuff in Hungarian, in transition to English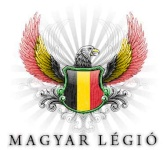 - yomancitizen
: An immigrant from eHungary, he moved in eBelgium because he's student in Brussels. He wants stronger ties and friendship between his original eCountry and eBelgium. He has already shown that he loves his new eCountry. He's trying to figure out how politics work in a small country.
Military Unit: Magyar Legio, nth Regiment
Newspaper:
Standard-News
: nice financial stats and maps.
- Ikikere
: In RL he lives in Belgium and so he decided to enter eBelgium from eTurkey, too. He naturally wants friendship between Belgium and Turkey.
Military Unit: BCA, 3rd Regiment
Newspaper:
Belgisch/belge gazet
ikikere's ideas

- NicknameFromRonny
: Known for his mooselike features, NicknameFromRonny (or short: NFR) is a man who combines stories of the old days with a charming youthly curiosity for all that is new. Currently he is mainly active in the BNA. NFR will try to represent in Congress the happy triangle consisting of CoT-support, sending the love to the new ones and bringing you informative walls of text on the small ledge of insanity and dedication.
Military Unit: BNA, 3rd Regiment, Captain

-
tommot
An already 6 times congress-member and 2 times Party president of ATO, he is the most heard Counselor of the ATO Party President. He's a player who started in 2009 but only since one year ago he became more active. He's one of the values of ATO (I would say: of the whole eBelgium), and he will try to make our Belgian community a even better place.
Newspaper:
This is eBelgian
: Political and electoral infos
Military Unit: BCA, 4th Regiment, Captain
__________________________________________________________________________
If you have a question, you will be answered.
If you want to make a suggestion, you will be heard.
If you want to do something yourself, you will be assisted.
If you want to help someone, you won't be alone.

The name says it all...
All TOgethers(s)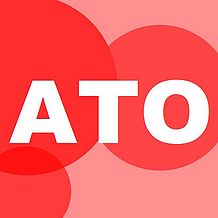 So remember to vote ATO and we will serve you well this month.

Good vote,
Tony Clifford
Party President of ATO
Post your comment
What is this?

You are reading an article written by a citizen of eRepublik, an immersive multiplayer strategy game based on real life countries. Create your own character and help your country achieve its glory while establishing yourself as a war hero, renowned publisher or finance guru.