Ziua 2,284, 22:05
•
de Yetlanesi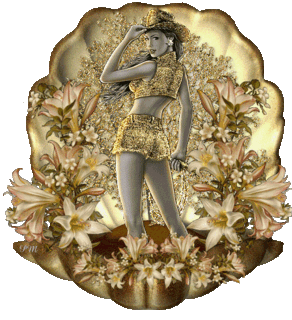 Dear sweet & sexy eRepublikans:
For those who joined me and other Erepublik players today on that -really addictive- birdy game,
I'm proud to announce that there will be a formal tournament !!!
With the help of my Albanian friends
Trepca.Q7
and
Llapjan
who are giving away 1000 tanks, you could win
FANTASTIC
prizes as
weapons, food or even cc !!!!
You can see in this image that we had a lot of fun, but it was
REEEAAAALLLY
difficult to accomplish a considerable amount of points.
You can also
check
in all these
posts
that it wasn't
easy for nobody
but indeed we had a great time and laughing.
So we came to this idea of starting a formal contest with you, eRepublikans to have some fun and and little bit of competition :o]
The game is planned to take part this Saturday at 13:00 eRep time.
I will add the link in here around 10 minutes before it starts, so everybody will begin at the same time and have same and equitative chances.

Rules are sooooooooo simple:
- First who score 100 points will get 1000 tanks

- Everybody must play with the same name you use ingameWe also will give other prizes to top ten finalists.
So... be prepared, get ready and keep on trying.
You can practice here
;o]
▀▄▀▄▀▄▀▄▀ Ƹ̵̡Ӝ̵̨̄Ʒ [̲̅y̲̅][̲̅e̲̅][̲̅t̲̅][̲̅l̲̅][̲̅a̲̅][̲̅n̲̅][̲̅e̲̅][̲̅s̲̅][̲̅i̲̅] Ƹ̵̡Ӝ̵̨̄Ʒ ▀▄▀▄▀▄▀▄▀
---
UPDATE AND REWARDING
Oh, yes !!!!
Indeed we had a great tournament and
FUN
!!!
There were a
looooooooooooooooooooot
of participants, due to that we experimented a bit of lag sometimes.
But I'm soooooo glad that I could see many known faces there and -
despite many of us are totally n00bs in this game
- everyone was really trying hard to make it !!!!
CONGRATULATIONS TO ALL !!!
And... because it was soooo hard to get to the 100 points and because it took more than 3 hours to get it, the fabulous and sooooooo generous sponsors and I, decided to reward all
TOP TEN
with something, of course not that
HUGE
, but I believe they all went home as
The Happy Winners
These are the prizes given to
TOP TEN
(without the winner of course):
500 q2 food, 50 q7 tanks and 500 cc
for each one.
SuperChavin
http://prntscr.com/2uzgdi
http://prntscr.com/2uzgli
http://prntscr.com/2uzgt9
Veledisina was not an Erepublik player (or couldn't be found with this nick in game) so, we didn't send anything to this player.

Zenekites
http://prntscr.com/2uzc46
http://prntscr.com/2uzcdh
http://prntscr.com/2uzcp7
ScopeoutFPS
http://prntscr.com/2uzexc
http://prntscr.com/2uzfc5
http://prntscr.com/2uzfjq
Bruno Mejia
http://prntscr.com/2uz9y1
http://prntscr.com/2uz9jq
http://prntscr.com/2uz9os
ErrOrka
http://prntscr.com/2uzdnt
http://prntscr.com/2uzdxe
http://prntscr.com/2uze5n
Giotto First
http://prntscr.com/2uzmuw
http://prntscr.com/2uzn93
http://prntscr.com/2uzowe
Iluvahtar
http://prntscr.com/2uzqmy
http://prntscr.com/2uzqvo
http://prntscr.com/2uzr3t
CrySaLsiNNeR
http://prntscr.com/2uzhow
http://prntscr.com/2uzhx4
http://prntscr.com/2uzi6b
AND...

BIG PRIZE
for
elldino
:o]
Here some comments from the winners:
Iluvahtar
\o/
ScopeoutFPS
Thanks, I tryed my best but 100 points was still waaaay to hard for me.
It was 00:00 hours at my place so I went to bed.
Bruno Mejia
Thanks for this amazing contest.
CrySaLsiNNeR
thnx i'm really enjoyed. see u soon o/
elldino
o7
I really hope that everyone enjoyed this tournament and we're looking forward to have some more events like this one in the proximate future.
Ƹ̴Ӂ̴Ʒ°ºø•❤•.¸✿⊱╮Yippies ✿⊱╮¸.•❤•øº°Ƹ̴Ӂ̴Ʒ
Postează răspunsul tău
Ce este asta?

Acesta este un articol scris de un cetățean eRepublik, un joc de strategie bazat pe țările din viața reală. Creează-ți propriul cetățean și condu țara ta pe drumul ei spre glorie. Îți poți câștiga faima în războaie, luptând ca un erou, în presă, scriind articole, sau construind un imperiu financiar.