Day 1,960, 13:35
•
Published in Slovakia
•
by xcover
Moji milý spoluobčania!
Pred dvomi dňami naša milovaná krajina bola vystavená podlej agresii zo strany susedného štátu, Rakúska. Vládnúca strana podala návrh na určenie Slovenska ako prirodzeného nepriateľa.
Po schválený nutných protiopatrení naša vlasť vstúpila do vojnového stavu s agresorom. Dnes, ráno vojenské divízie našej milovanej krajiny prekročili hranice Rakúska, a nemilosrdne udreli tam, kde ich to najviac bolí.
Podľa informácii našich spravodajských služieb a medzinárodných médii v Rakúsku zavládla panika. Lobistická skupina, ktorá vládne v krajine pomaly, ale isto stráca kontrolu nad silovými rezortmi. V krajine sa začali demonštrácie, a obyvatelia Rakúska chcú odvolať vládnúci kabinet.
My dear fellow!

Two days ago our beloved republic was issued under aggression from the neighboring country of Austria. Ruling party sought to establish Slovakia as a natural enemy.

Once approved the necessary countermeasures our country has entered into a state of war with the aggressors. Today, in the morning the military division of our beloved country crossed the border of Austria, and mercilessly hit where it hurts them the most.

According to our information, the intelligence services and the international media in Austria panic prevailed. Lobbying group that rules the country slowly but surely loses control of the thrust sectors. The country started a demonstration, and people want to appeal the ruling Austrian cabinet.
Zo zahraničných novín
From foreign press
Austria Journal
Ich hlúposť nemá žiadne medze. Chcú ublížiť Rakúsku, a oni sú veľmi nebezpečné! Rakúšania, žiadam Vás aby ste pripojili k našej strane, a pokúsili sa sabotovať Tigers....
Prince of Austria
Bývalý prezident Rakúska,
bývalý účastník prezident AKT, kongresman
Their stupidity has no limits. They want to hurt Austria, and they are very dangerous! Austrians, I urge that you join our parties, and try to sabotage the Tigers. ....

Prince of Austria
Former president of Austria,
Former party president of ACP, Congressman
Vermehrte Newe Zeytung
...Nechceme žiadnu vojnu so Slovenskom! Boli sme vždy radi, že Slovensko bolo medzi našimi najbližšími priateľmi a bol by som veľmi rád, aby to aj takto nadalej ostalo. NE-Návrh bol zahájený niekým, kto je súčasťou skupiny ľudí, ktorí boli spojený s multiaccountom a ktorí sa s najväčšou pravdepodobnosťou snažia, ublížiť Rakúsku. Sú - stručne povedané - chcú ublížiť Rakúsko ...
... We don't want any serious war with Slovakia! We were always happy to count Slovakia among our closest friends and would very much like to continue this relationship. The NE-proposal was started by someone who is part of a group of people who have been heavily associated with multiaccount-using and who are most probably trying to take over Austria. They are - in short - looking to harm Austria...
Tieto informácie sú dôkazom toho, že vláda Slovenskej Republiky robí všetko pre to aby ochránila svoju suverenitu. Naša vojna s Rakúskom už nie je iba naša vojna, ale je to naša povinnosť.
Je to naša povinnosť pomôcť Rakúskemu ľudu aby s našou pomocou nastolila vo svojej krajine opäť demokraciu. Naše divízie už nebojujú iba pre nás, ale pomáhajú Rakúskemu ľudu aby dostali naspäť svoju krajinu.
These data are evidence that the Government of the Slovak Republic is doing all it can to protect its sovereignty. Our war with Austria is not only our war, but it is our duty.

It is our duty to help the Austrian people that with our help, raised in their country again democracy. Divisions already fighting not for us, but the Austrian help people get back to their country.
The Genosse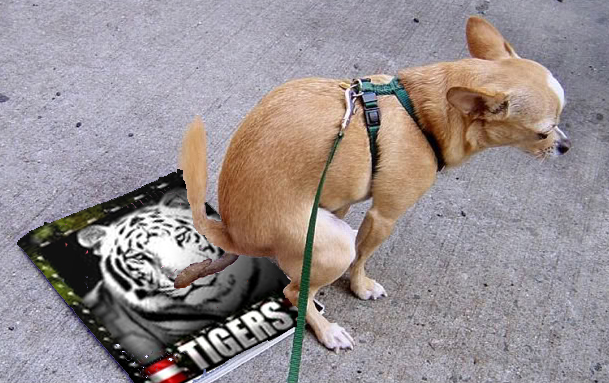 Exkluzívne iba pre našich čitateľov prinášame čerstvé správy z Rakúskych novín.
Exclusive only our readers to bring fresh report from Austrian newspapers.
The Genosse
"latest pic of the TIGERS Presidential Candidate"
Austria Journal
Post your comment
What is this?

You are reading an article written by a citizen of eRepublik, an immersive multiplayer strategy game based on real life countries. Create your own character and help your country achieve its glory while establishing yourself as a war hero, renowned publisher or finance guru.