Day 2,345, 10:13
•
Published in France
•
by Spye Die Nigth
The Joke n°18
A L'écrit :
1
Trois hommes sont dans un ascenseur : un français, un japonais et un américain. Le japonais sort tout à coup un téléphone portable et crâne bien devant les autres. L'américain veut faire mieux et sort un ordinateur portable de la taille d'une calculette. Il frime bien avec. Le français voulant crâner aussi mais n'ayant rien, pète et dit au deux autres qui le regardent en rougissant : "C'est rien, je reçois un fax !"
2
Quel est l'animal qui prend plus de 500 kg en une nuit ? La femme !
Le soir, son mari lui dit "Bonne nuit, ma puce"
Et le lendemain matin, il lui dit "Allez debout, grosse vache"...
3
Un jour, je sors du restaurant et j'aperçois un policier qui rédige une contravention.
Je m'approche et lui dis :
- Je ne suis resté que cinq minutes chez le boulanger. Ne pouvez-vous pas annuler cette contravention?
Il m'ignore superbement et continue à écrire.
- Espèce d'emmerdeur, ne puis-je m'empêcher de lui dire.
Et voilà qu'il dresse une autre contravention pour absence de plaque réfléchissante à l'avant du véhicule.
Mon sang ne fait qu'un tour et je l'engueule copieusement :
- Ostie de raté, sous-produit de débile, maudit chien, impuissant, analphabète, hémorroïde hypertrophiée et j'en passe!
Ah, là, j'ai bien utilisé toutes les richesses de mon vocabulaire. Cela continue encore un quart d'heure, et le flic, sans sourciller, accumule les contraventions sous l'essuie-glace.
Je constate que tout cela ne nous mène à rien et je jette l'éponge.
Alors, suite au départ de l'agent, je marche tranquillement vers ma voiture, garée deux rues plus loin, laissant le plaisir à mon patron de découvrir sa voiture en sortant du restaurant...
4
Notre chef est mort, c'est très triste, évidemment. Mais qui est l'autre personne décédée ?
- L'autre personne ?
- Ben, oui. Sur le faire-part il était écrit :"Avec lui disparaît notre meilleur collaborateur.
En Image :
1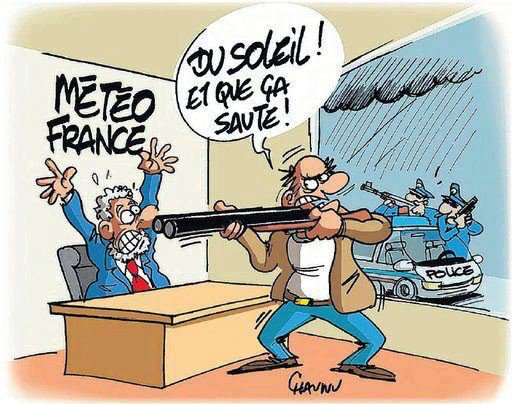 2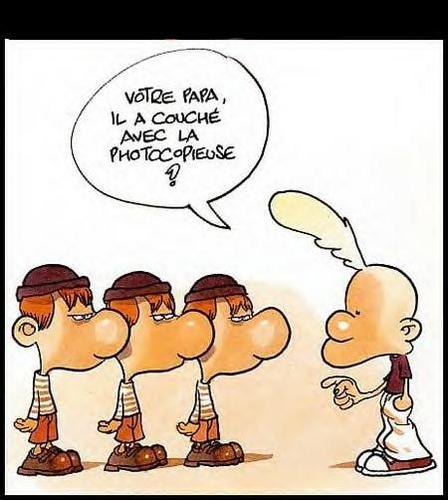 A Demain pour un nouveau numéro.
Spye Die Nigth.
Post your comment
What is this?

You are reading an article written by a citizen of eRepublik, an immersive multiplayer strategy game based on real life countries. Create your own character and help your country achieve its glory while establishing yourself as a war hero, renowned publisher or finance guru.