Day 1,896, 23:50
•
Published in Croatia
•
by AlenJax
dobar jutar dragi i oni ne tako dragi eGrađani!ˇˇovo je jedna lažna i nadasve preuveličana izmišljotina!Seljačka buna.
Pod vodstvom Matije (Ambroza) Gupca, na današnji dan, 1573. započela je Velika Seljačka buna. Nakon što su se uzalud žalili caru i banu na zlodjela stranih plemića, seljaci su u znak protesta prestali plaćati nerazumne poreze. Tako je jedan od najgorih plemića Franjo Tahi (Tahy) poslao svoje naoružane plaćenike, ali su ih seljaci s oružjem spremno dočekali. Zbog tog otpora Hrvatski sabor je seljake proglasio izdajicama domovine, na što su oni odgovorili sveopćim ustankom protiv feudalnih gospodara.
Seljaci su planirali ukinuti vladavinu plemstva te se boriti za stvaranje samostalne seljačke države sa sjedištem u Zagrebu, uspostavljanje seljačke vlade, koja će voditi brigu o porezima i drugim davanjima za obranu domovine od Turaka. Buna je zahvatila 60 vlastelinstava na područjima Hrvatske i Slovenije. Ustanici su se podijelili u tri skupine. Prva, pod vodstvom Ilije Gregorića, djelovala je na slovenskom području, druga, pod Ivanom Pasancem, na području između Save i Kupe a treća skupina pod Matijom Gupcem, u Hrvatskom zagorju.
Kao što znamo, nakon nekoliko dana borbi, buna je ugušena u krvi i to posljednjom bitkom 9. veljače kod Donje Stubice gdje je vojska Gašpara Alapića zaustavila i posljednjeg seljaka te zarobila Matiju Gupca koji je doveden u Zagreb te je prema legindi pogubljen 15. veljače na Trgu svetog Marka na vrlo okrutan način: okrunjen užarenom krunom te naposlijetku raščetvoren.
Nakon tužnog završetka pobune seljaka da više ne budu potlačeni i da ih se ne iskorištava, Gubec se pokazao kao veliki vođa i odmah nakon smrti ušao u legendu.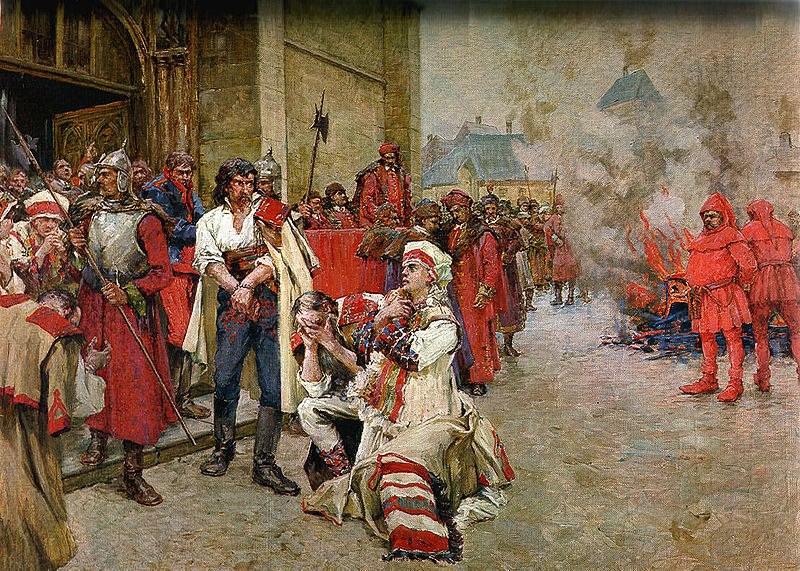 Post your comment
What is this?

You are reading an article written by a citizen of eRepublik, an immersive multiplayer strategy game based on real life countries. Create your own character and help your country achieve its glory while establishing yourself as a war hero, renowned publisher or finance guru.