Day 1,885, 20:59
•
Published in Indonesia
•
by Coyote De Felix
Teman-teman Erepindo YTh,
Seperti yang kita tahu saat ini wilayah Jakarta dan sekitarnya sedang terendam banjir.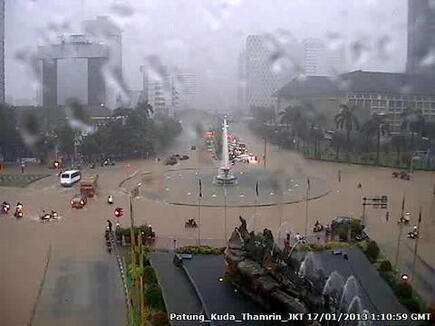 Melalui artikel ini kami ingin mengajak teman-teman semua untuk membantu saudara-saudara kita yang terkena musibah banjir.
Jika ada yang sedang terkena dampak banjir silahkan PM Inana atau saya supaya segera bisa ditindaklanjuti.
Bagi teman-teman yang memiliki kelebihan rejeki dan ingin bergabung bersama kami untuk membantu rekan-rekan kita yang terkena musibah. Silahkan kirimkan donasi anda baik berupa uang tunai, pakaian, buku, kebutuhan bayi, dll [gold atau idr pun bisa diterima].
Rekening PKS Charity:
No. Rekening: 775 048 6376 Bank: BCA a.n. Lili Nugroho Dipura
No. Rekening: 3064-01-017849-53-5 Bank: BRI a.n. Yudhyani Suhandi
Untuk konfirmasi silakan isi Form Donasi EREPINDO Charity
Kami juga mengharapkan bantuan tenaga dan pikiran yang pasti sangat dibutuhkan di lapangan nanti.
Tim PKS Charity:
Koordinator PKS Charity: Kaisepo
Koordinator Lapangan: wandrip
Koordinator Keuangan: Inana
Media: Seongim
[GRATIS FREE FOOD Q6 10 PCS BAGI YANG VCS]
Sekian dan Terima Kasih
CDF
Post your comment
What is this?

You are reading an article written by a citizen of eRepublik, an immersive multiplayer strategy game based on real life countries. Create your own character and help your country achieve its glory while establishing yourself as a war hero, renowned publisher or finance guru.