Day 2,047, 12:04
•
Published in Colombia
•
by Ministerio de Educación Nacio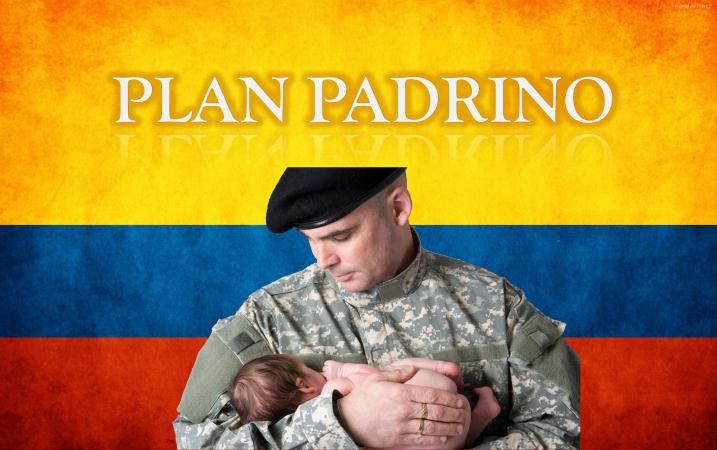 El Gobierno Nacional, a través de su equipo
MoE
lanza el
"PLAN PADRINOS"
. Un proyecto con el que se pretende que aquellos jugadores experimentados, con buena economía y generosos adopten un novato para ayudarle en su desarrollo.
El Plan tiene
3
fases bien definidas:
1.
Convocatoria.
En esta primera etapa, los padrinos y candidatos a ahijados interesados en participar deben inscribirse en el formulario que el MoE ha diseñado para tal fin.
2.
Selección de ahijados y emparejamientos con los padrinos.
En esta segunda etapa se evaluarán los perfiles de cada postulado a ahijado y se seleccionarán los que, según criterio del MoE, tengan más méritos y se perfilen como jugadores de gran desempeño en un futuro. Según la demanda registrada se tomarán en cuenta determinados criterios de selección, que se informarán detalladamente al publicar las listas de los
"ahijados"
escogidos.
3.
Puesta en marcha del Plan.
Una vez escogidos los ahijados, se procede al emparejamiento con los respectivos padrinos para dar inicio en forma al Plan Padrino.
No importa la unidad militar, ni el partido político al que pertenezcan padrinos y/o ahijados, pues de ninguna manera éstos serán criterios de selección
.
Consideraciones:
Deberes del Padrino:
Orientar a su ahijado respecto a las dudas que tenga sobre los distintos módulos de eRepublik.
Asistir con algunos recursos en momentos de necesidad, en la medida de las posibilidades del Padrino.
Dar recomendaciones para hacerte más fuerte o invertir adecuadamente el dinero.
Asegurar que el ahijado entre al IRC y conozca los distintos medios de conminicacion off-game que manejamos.
Deberes del ahijado:
Ser respetuoso.
Reportarse al menos una vez por semana exponiendo cómo va en su desarrollo.
Ponerle todas las ganas al juego.
Al llegar al nivel 27 el ahijado podrá apadrinar a alguien más.
Aqui los fomularios respectivos:
PADRINO:
https://docs.google.com/forms/d/1G2ACJWKUhdBZm_Z0Gs-AuuQW1ymJ-lVSfwqZy_r9WDQ/viewform
AHIJADO
:
https://docs.google.com/forms/d/1FragGnZ5VVKB8iUbDWA-1v48M04-5EkdTNm9ozhRhPI/viewform
Post your comment
What is this?

You are reading an article written by a citizen of eRepublik, an immersive multiplayer strategy game based on real life countries. Create your own character and help your country achieve its glory while establishing yourself as a war hero, renowned publisher or finance guru.