Day 1,868, 03:20
•
by lus mv ky
Selamat Malam,Pagi,siang,sore kapanpun anda baca koran ini...
pertama ane mau membuka koran yang berjudul stock on news...
semoga nih koran bisa memberikan Informasi yang erepers butuhkan atau yang tidak (lho?)
Kemudian saya Ingin Mengucapkan selamat Natal bagi yang merayakan
(walau agak telat)
Dan sebentar lagi kan ganti tahun maka ane juga mengucapkan Selamat Tahun Baru untuk semuanya
sekian perkenalan koran saya, walaupun jelek tapi semoga disukai para erepers baik yang cewek/cowok/jomblo/Maho/dan mahluk yang berada disini xD
thanks...
dukung ane dengan vote artikel ini -->
http://www.erepublik.com/en/article/-tutorial-pks-yang-penting-tutorial-2185641/1/20
salam hangat, lus mv ky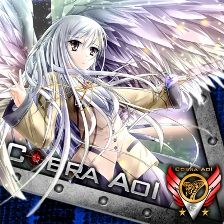 nb:V+C+S dapet 25 idr, ya walau keci yang penting ada xD
Post your comment
What is this?

You are reading an article written by a citizen of eRepublik, an immersive multiplayer strategy game based on real life countries. Create your own character and help your country achieve its glory while establishing yourself as a war hero, renowned publisher or finance guru.