Day 1,984, 18:47
•
Published in Venezuela
•
by Joaquin V
Ayer, 27 de abril de 2013, eVenezuela tuvo una nueva jornada electoral que transcurrió en completa calma y transparencia.
En tal sentido, el Partido Democracia Proactiva exalta el civismo de todo el pueblo venezolano que ejerció su derecho al voto ejemplarmente; e invita a los demás Partidos Políticos a seguir trabajando por el bien del país.
Asi mismo, saludamos y felicitamos, muy especialmente, a los nuevos Congresistas de Democracia Proactiva.
Estamos completamente seguros que ustedes, señores congresistas, darán su mayor esfuerzo por el bien de nuestra patria. Exitos, compañeros, que sus triunfos serán de toda Venezuela.
Repasemos la lista de los nuevos Congresistas de Democracia Proactiva: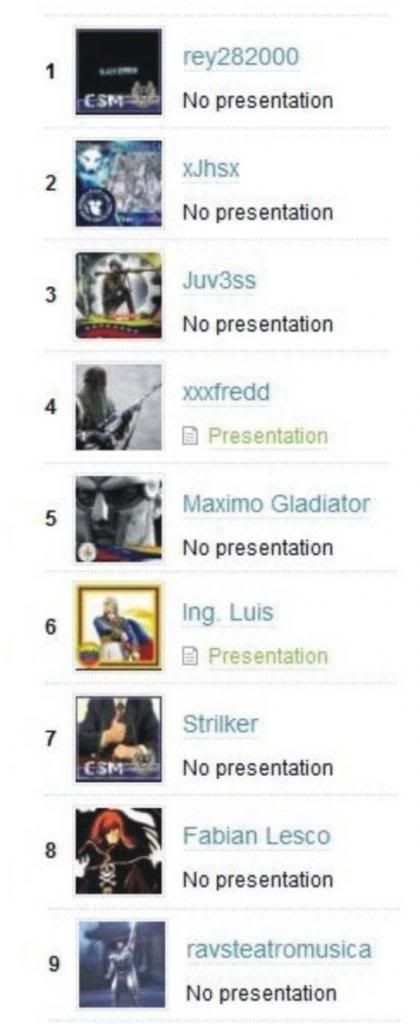 Gracias a todos y cada uno de los miembros activos de Damocracia Proactiva que apoyaron con su voto nuestro sueño de un mejor país.
INVITACION ESPECIAL
Venezolano, a ti que quieres lo mejor para tu patria; que deseas aportar tu mejor esfuerzo para construir país, te esperamos en este gran grupo de trabajo; en este Partido Político que surgió por la convicción de que se puede llegar más y más lejos; que podemos alcanzar el país soñado. A ti, te queremos en DEMOCRACIA PROACTIVA. ¡Vincúlate ya!
Esperen pronto más información oficial de interés.

Post your comment
What is this?

You are reading an article written by a citizen of eRepublik, an immersive multiplayer strategy game based on real life countries. Create your own character and help your country achieve its glory while establishing yourself as a war hero, renowned publisher or finance guru.