Day 1,936, 10:42
•
Published in Mexico
•
by Pedro Perales Escalona
Se viene la época del Mitote, La Generadora Numero 1 de telenovelas al mes, Se vienen las elecciones de partido!




Últimamente se ha empezado a utilizar algo que no sabemos quien lo empezó, ni queremos saberlo, Se trata de La interferencia en los procesos electorales por parte de otros Partidos.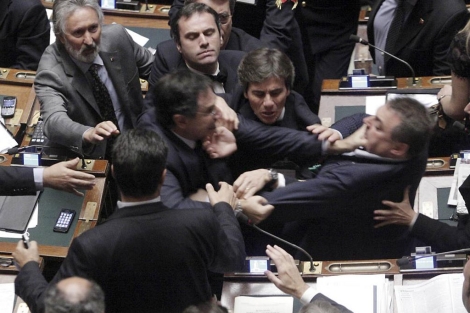 Por eso, le venimos ofreciendo "Paquete anti-toveo", Con este paquete asegurar su partido contra candidatos externos, Y solo le cuesta 30 Golds!!!




Que le incluye su paquete Anti-Toveo?
- Ayuda de un experto
- Un articulo al día siguiente mostrando pruebas del intento de Toveo
- Lista con nombres y SS de quien se metio a su partido el dia de la elección




Ademas si contrata en las Próximas 2 horas...
Se lleva totalmente gratis, Un cd Con los mejores cantos de union de partido como...

- Se ve se siente (inserte nombre de su candidato) Presidente!!
- El (Nombre de su partido) Unido, jamas sera vencido!
- El que no Vote es (Nombre de posible tovero)!
Y muchos mas!!! Asi que a que espera? Tome su teléfono, revise si no se lo han cortado y mándame MP con los 30 Golds!!!
Recuerde hacerlo rápido, ya que solo puedo atender un partido!




Importante!

- No hay rembolso si su candidato pierde
- Tovear cuesta 50 Golds
- Coma frutas y verduras
- No hay fiesta sin globos
- Acompáñelo con leche



Post your comment
What is this?

You are reading an article written by a citizen of eRepublik, an immersive multiplayer strategy game based on real life countries. Create your own character and help your country achieve its glory while establishing yourself as a war hero, renowned publisher or finance guru.