Day 1,524, 04:52
•
Published in Serbia
•
by Ljubodrag Srpkovic
Oj Srbijo, gajis čudne sorte,
svi bi prase, svi bi jeli torte,
al kad treba leđa podmetnuti,
mnogi onda, "je ne mogu, aj ti"

Ne daj Boze u Srbina silu,
jer u sili on dobije kilu,
on dobije bolest nemoćnoga,
treba nama opet švapska noga...

Fala Bogu ima dobrih ljudi,
što's ne boje pokazati mudi,
u njijeh su mooda kao gajde,
kad je teško oni kažu ajde...

Da je više ovakvih sinova,
ne bih plako, slavio bih Boga,
da'j Dragana bar ovakvih stotka,
Hrvatima sledila bi motka !

Bez obzira ja Srbiji služim,
svoju pušku iz sve snage držim,
sinovima ponosim se mojim,
i sa njima u ponosito stojim !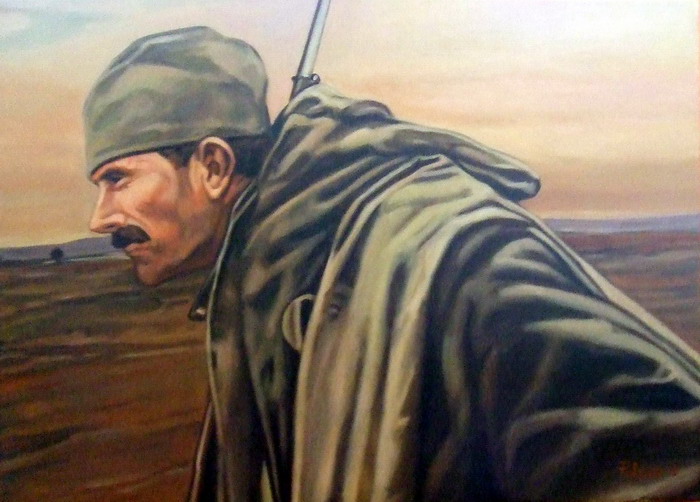 Posveceno mom najboljem refferalu i esinu, Mioković Draganu !

S' milošću božijom, Ljubodrag Srpković

.
Post your comment
What is this?

You are reading an article written by a citizen of eRepublik, an immersive multiplayer strategy game based on real life countries. Create your own character and help your country achieve its glory while establishing yourself as a war hero, renowned publisher or finance guru.