Day 1,758, 12:35
•
Published in Serbia
•
by Zaboravko Isprepletusic

NASUMICNO o nasumicnom:
kao nasumicno.
kao slucajno.
kao... hm?!
kao ovaj svemir nema reda vec je skup nasumicno sklopljenih cestica.
kao prepustiti se klasicnoj muzici gde je sve na veri i sudbini zasnovano.
kao pustiti se u svet hip hopa, gde je sve u kako se trenutno osecas fazonu.
kao predodredjena sudbina ili kao slobodna volja.
i onda malo leba i soli i sve postaje
kao kakao...

NASUMICNO o sreci:
prodju mi tako neki dani gde da nije velike nuzde, ne bih znao dge mi je glava.
a dodje i onaj dan u mesecu kada zavucem ruku u "kasicu" u koju sam do pre neki dan stavljao sicu od kusura.
300 grama gvozdja za paklu cigara.
gluvonemi prodavac privezaka pozdravlja tumb upom i osmehom mi zeli dobro.
znam. srecan sam covek.
ima dosta ljudi koji mi iskreno zele dobar dan, a ne samo pro-forme.
malo hladnog piva za srecu

NASUMICNI citat:
hiljadu osamsto i neke je Nemac
F. Nice
primetio problem kod Nemaca.
"... mogao bi se pronaci neki drugi i dublji izvor te sklonosti ka "lepoj formi" koja se sirila u Nemackoj: to je ta uzurbanost, to hvatanje trenutka koje uzbudjuje duh, ta prekomerna zurba koja skida sa grane sve jos nedozrele stvari, ta trka i jurnjava koja stvara brazde na licima ljudi i kao da tetovira sve sto oni cine. oni jurisaju dalje s nedolicnom zabrinutoscu, kao da u njima deluje neki napitak koji im sve vise ne daje da mirno disu, kao izmuceni robovi triju M: momenta, misljenja, i mode, tako da odsustvo dostojanstva i pristojnosti suvise bolno pada u oci i ponovo postaje neophodna lazna elegantnost kojom bi se trebalo zamaskirati
bolest
te nedostojne zurbe..."
zvuci poznato?
Evo jos malo od te misli.
"...
takva je, naime, veza izmedju modne zudnje za lepom formom i ruznog sadrzaja danasnjih ljudi: lepa forma bi trebalo da skriva, a sadrzaj da bude skriven
..."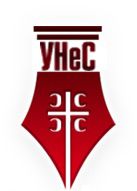 SvakoDobroSvima
klikom na baner dolazite do dokumenta gde uvek mozete videti spisak clanaka na koje vredi obratiti paznju
Free your mind
o7
Post your comment
What is this?

You are reading an article written by a citizen of eRepublik, an immersive multiplayer strategy game based on real life countries. Create your own character and help your country achieve its glory while establishing yourself as a war hero, renowned publisher or finance guru.