Day 2,345, 02:07
•
Published in Bosnia and Herzegovina
•
by Obersoldat
Faljen Isus i Marija hrvatska čeljadi,
Pred nas je došao još jedan povjesni trenutak. Dan kada hrvatski narod ustaje ponosno u eBiH. Nakon što je Hrvatsko Vijeće Obrane mjesecima najjača vojska u BiH, došlo je vrijeme je da ''
dite vratimo materi
''.
Trenutno su Hrvati okupljeni u Liberalnoj Stranci BiH, koja je nastala iz majorizacije Hrvata u eBiH. Naime, ako na eRepublik Wiki potražite informacije o Liberalno Stranci naći ćete ovo:

eBošnjaci kao i u RL Bošnjaci tepaju Hrvatskoj šta moraju činiti da bi bili ''dobri prijatelji Bosne'', dok svaki pokušaj ostvarivanja hrvatske konstitutivnosti u eBiH zatiru i sabotiraju.
No danas nećemo više o njima, nisu vrijedni da nam kvare feštu. Danas slavimo našu
Hrvatsku Zajednicu Herceg-Bosnu
.

Stoga, sa neizmjernom srećom u srcu, Hrvatsko Vijeće Obrane vas ovim putem poziva na
Osnivački Sabor Hrvatske Zajednice Herceg-Bosne
i prigodni domjenak koji će se održati u subotu,
26.7.2014. u 21.00 h na kanalu #Herceg-Bosna.

PROGRAM:

21.30. Svečani govori delegata

21.40. Svečano mjenjanje imena i avatara stranke

21.50. Delegati biraju prvog Predsjednika i Vijeće

22.00. Počinje podjela za sve na kanalu, pucamo dok se ne ispucamo


Bit će nam velika čast ugostiti sve koji žele prisustvovati ovom, za nas emotivnom trenutku. Hrvatsko Vijeće Obrane od sutra postaje paravojska Hrvatske Zajednice Herceg-Bosne!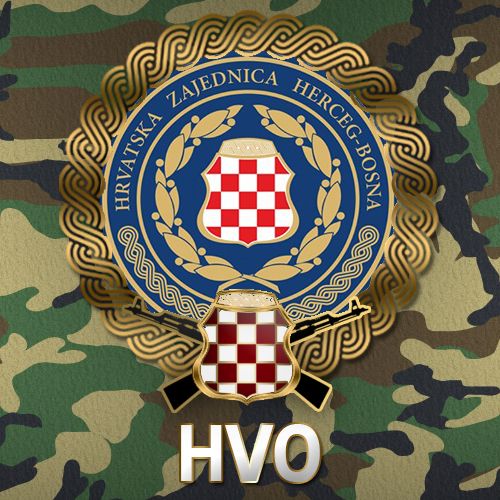 Post your comment
What is this?

You are reading an article written by a citizen of eRepublik, an immersive multiplayer strategy game based on real life countries. Create your own character and help your country achieve its glory while establishing yourself as a war hero, renowned publisher or finance guru.