Day 2,132, 13:28
•
Published in Mexico
•
by Tecolotl
eMexicanos estamos en vísperas de una gran batalla la cual no podemos darnos el lujo de perderla, nuestros enemigos se encuentran ahí al asecho esperando atacar mas no saben que aquí estamos un gran pueblo que defenderá su Honor, a sus Aliados y su PATRIA y porque no conquistar una que otra región eEuropea mmmm ya me veo tomando el son en Ibiza con una lindas españolas complaciendo mis caprichos.
Nuestras tropas ya están movilizándose
Campamento en Campeche
Campamento militar del Norte
Aviones mexicanos sobre volando suelo nacional
Así que mexicanos en las próximas horas quizás su país los reclame y tenemos que estar ahí para "Morir de pie a vivir de rodillas"
Solo recuerden que esto nos espera en eEuropa
Lindas eEspañolas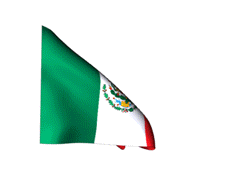 Post your comment
What is this?

You are reading an article written by a citizen of eRepublik, an immersive multiplayer strategy game based on real life countries. Create your own character and help your country achieve its glory while establishing yourself as a war hero, renowned publisher or finance guru.