Day 895, 11:01
•
Published in Serbia
•
by coolinbun
Pišem ovo, a još uvek se tresem koliko sam se iznervirao. Kažem sebi, ma to je samo igra nemoj da se nerviraš... ali ne vredi !!! I pored toga što me strašno nervira multiboom u EDEN zemljama o kojima istražuje i piše Velja Kralj ja moram i da se nerviram oko ovakvih svari.

Naime.... probudim se ja posle popodnevne dremke i ulogujem se da vidim šta se dešava, kad ono gori centralna Mađarska. Medjutim, u grays monkey naredbi stoje dve naredbe: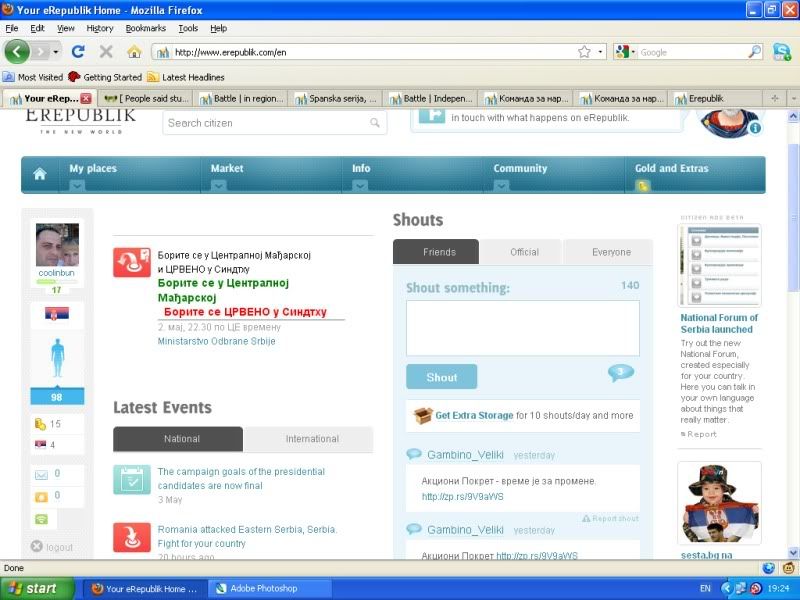 Dobro... ajde da pogledam zvanično naređenje kad tamo: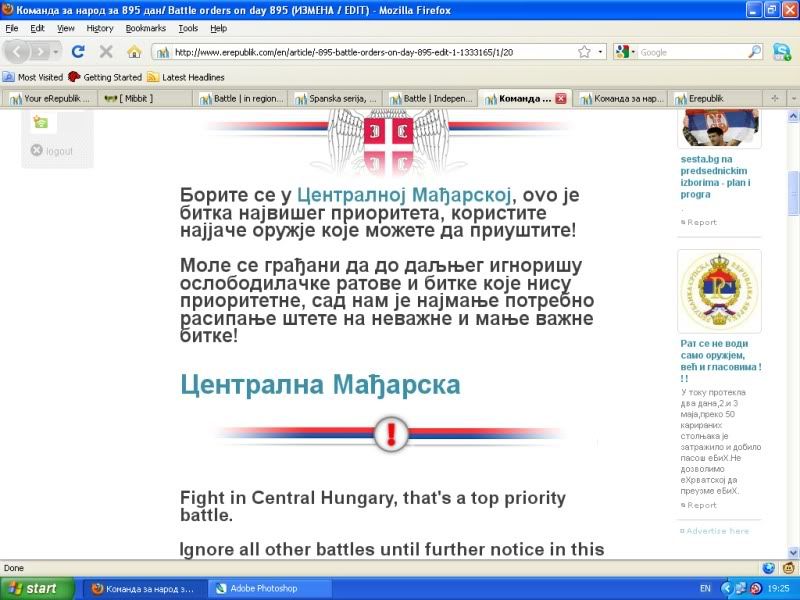 Dobro je... znači imamo prioritet. Dam poslednje pare za 1 komad Q2 i 4 komada Q1 puce i udarim po Madjarskoj. Posle nekog vremena vidim zid raste... SUPER.... Madjarska izgleda odbranjena. A šta ako EDEN upotrebi pare od multija silnih i izroka nas sa 20-ak tenkova... ?

EDIT: što se i desilo... bitka je otišla u produžetke.. srećom sa povoljnim ishodom.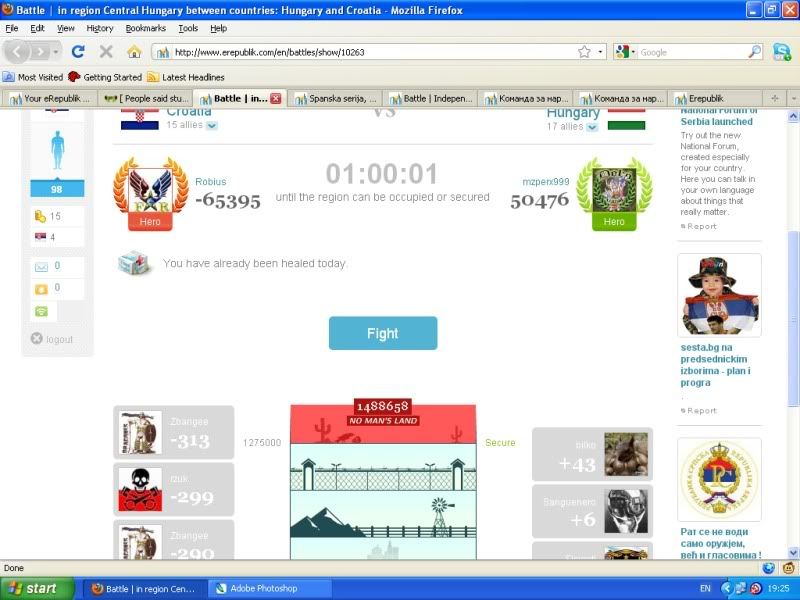 Da vidimo šta se za to vreme dešava u Sindh-u. Sa jedne strane naš najveći BH kolekcionar i jedan talentovani... NA SUPROTNIM STRANAMA !!!!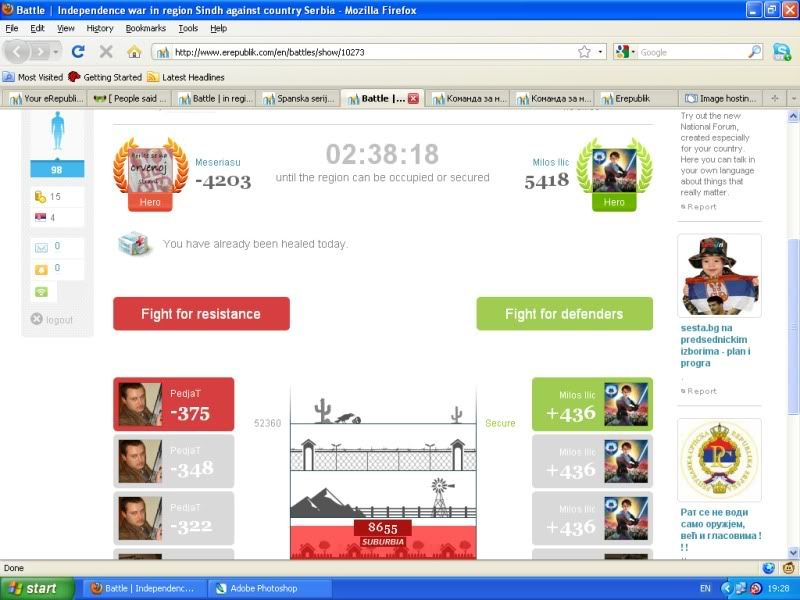 Pa zar je moguće ??? Ajde, PedjaT ocenio da je Centralna Madjarska osigurana, pa ajde da lupa crveno u Sindh... ali ovaj Miloš... šta traži na zelenoj strani ??? Tako je... odgovor je tačan - BH MEDALJU !!! Odem na njegov profil... a poslednji shout koji je imao pre 25 dana je "Još jedna BH medalja"


Pitanje sada za sve: ZAR JE TOLIKO TEŠKO KLIKNUTI NEKOLIKO PUTA I INFORMISATI SE GDE TREBA UDARATI !!!???

I na kraju: zamoliću Miloša, ovako javno, da ukoliko uspe da osvoji BH medalju... golde pokloni ratnim rezervama.... toliko može da učini da se iskupi.

Sad..... možda je ovo i neka taktika pa ću da se provalim do jaja... al nema veze... ja sam svoju dušu zadovoljio.

Post your comment
What is this?

You are reading an article written by a citizen of eRepublik, an immersive multiplayer strategy game based on real life countries. Create your own character and help your country achieve its glory while establishing yourself as a war hero, renowned publisher or finance guru.