Day 1,841, 23:56
•
Published in Croatia
•
by AlenJax
Ispovjedi jednog trola: Usrećuje me kada mogu nekoga naljutiti
Biti dobričina na internetu nikada nikome nije pomoglo, ali ima onih koji posebno uživaju u svojoj zlobi. Ozloglašeni internetski trolovi napokon su progovorili.

Kada je internet stvoren, dan je u ruke velikim znanstvenicima i učenjacima onoga doba, da ga iskoriste kako najbolje znaju i mogu. I tako uistinu bijaše. Neko vrijeme je zajednica najvećih mozgova ovoga svijeta brala plodove toga čudnovatog izuma. Ali onda je jednog dana, vjerojatno kišnog, internet postao dostupan masama. I istoga trena, iz nekog zabitog, davno zaboravljenog kutka, svoju je ružnu njušku promolio prvi internet trol. Omirisao je zrak, nasmiješio se i slavodobitno ustvrdio:"Sad je na MENI red!"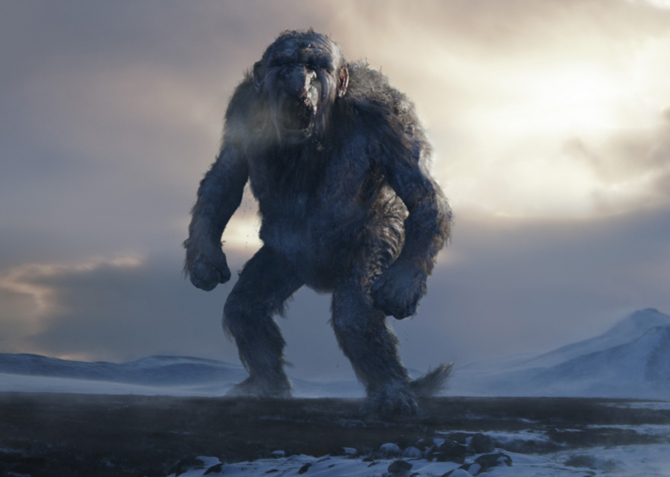 I tu otpilike bajka prestaje, a počinje noćna mora mnogih internet korisnika. No da li je internet trol uistinu nekakvo neuništivo, gotovo mitsko biće, ili samo bojažljivi šmokljan koji se iz mraka svoje sobe osvećuje nepravednom svijetu?
Internet trolovi su uglavnom frustrirani likovi s margina, vrlo često i sami maltretirani kod kuće, u školi ili na poslu. To smo svi i prije mislili, a to je i generalni konsenzus među psiholozima. Ben, jedan od intervjuiranih trolova, tako kaže da nema puno prijatelja, barem ne onih u stvarnom svijetu. Ali u prostranstvima interneta pripada grupaciji ljudi koja misli i osjeća kao i on, i koji doslovno žive kako bi nanosili štetu drugima. "Usrećuje me kada mogu nekoga naljutiti. Zvuči čudno, ali nekako se hranim tom njihovom ljutnjom. Što ih više naljutim, bolje se osjećam", nastavlja dalje Ben, vjerojatno trljajući ruke i zlobno se smijući…

Ipak, Ben je u svojim pohodima poput dosadne ljetne muhe:naporan, ali na kraju ipak bezazlen. No postoje i takvi trolovi koji mogu nanjeti znatnu štetu i ljudima doslovno uništiti živote. Tako imamo ispovijest mlade majke, nazovimo ju Sarah (kakva slučajnost, tako su ju i na australskom portalu nazvali), koja je objavila lascivne fotografije potpuno nepoznate žene na Facebooku, eto, tek tako, jer može. "Slučajno sam odabrala ženu, i ponizila ju, bez nekog razloga, samo da budem kuja", kaže Sarah i odmah ide na podugačak popis žena koje ne bi trebalo naljutiti.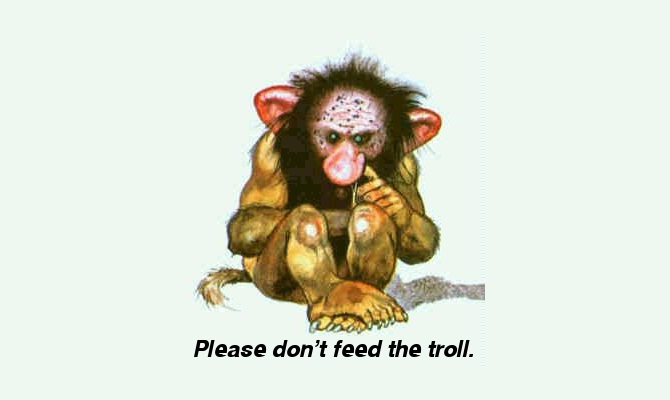 Ken Clarke, američki ministar pravosuđa, najavljuje značajne promjene u zakonu, koje bi omogućavale sudu da u slučaju ovakvog trolanja zatraži osobne podatke o trolu od kompanija s čijih je stranica, foruma i chatova donedavno sijao strah.
U Australiji su pak, otišli korak dalje, te su već osudili par svojih gorih trolova. Tako je Bradley Paul Hampson prošle godine postao prvi Australac utamničen zbog trolanja. Njegov zločin je malo pregnjusan za spominjanje na uvijek veselim i ružičastim stranicama ovog portala, ali recimo samo da će zasluženo biti nečija djevojka u zatvoru.
"Ako je osoba koju sam trolao iz siromašnog područja, rekao bih nešto u stilu:'Kako se osjećaš kad znaš da nemaš nikakvu budućnost jer dolaziš iz tog područja?'" opisuje James, student iz Sydneya, jednu od svojih "klasičnih" provokacija. Palac dolje za Jamesove fore, pogotovo ako dođe vrijeme kada će se zbog takvih stvari dobivati kazne. Jer ako već trebaš ići u zatvor zbog trolanja, onda barem odi sa stilom. Neslužbeni mesija svakog trola koji drži do sebe, legendarni David Thorne (www.27bslash6.com), je najbolji primjer kako se može biti provokator, zabavljati ljude, a opet ne uništavati drugima živote. I živi dokaz da je dobar trol uvijek na cijeni. Zato, ako već jeste trol ili to tek namjeravate postati, pročitajte kako profesionalci to rade…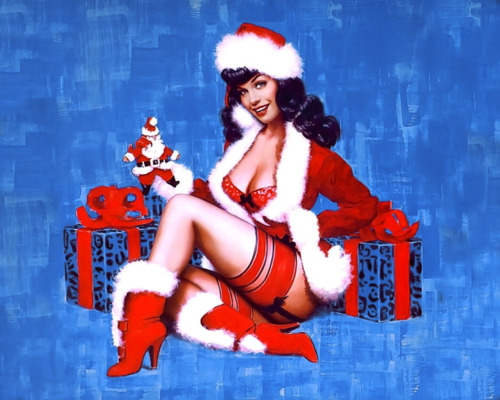 Post your comment
What is this?

You are reading an article written by a citizen of eRepublik, an immersive multiplayer strategy game based on real life countries. Create your own character and help your country achieve its glory while establishing yourself as a war hero, renowned publisher or finance guru.