Day 1,174, 02:58
•
by GermanAtleta
Tras el anuncio de que España abandonaba Eden, Croacia ha propuesto una alianza con Brasil.
Ahora mismo España está debilitada en cuanto a aliados ya que sólo tenemos a 9 aliados (liderados por Grecia, Hungría y Polonia).

Las alianzas en el nuevo mundo han dado un giro espectacular:

http://www.erepublik.com/en/Croatia/law/66940

Una unión con Serbia podría originar la mayor alianza de los tiempos junto a nuestros otros aliados como Polonia, que ya lo ha hecho: http://www.erepublik.com/en/Poland/law/66619

Hace unos días le pregunté a un amigo mío de Serbia si la unión entre España y Serbia era posible y él me respondió: "Sure, a lot of Serbs like RL Spain, so this is possible alliance. However, Serbs (me, at least) will not allie themselves with croats".

Es decir, "seguro, muchos serbios quieren como aliado a España, asi que es posible la alianza. Sin embargo, los serbios (yo, al menos) no nos aliaremos con los croatas"

España y Serbia ya son aliados oficionalmente ya que en ambas votaciones de los países ha ganado el voto a favor

En España:
http://www.erepublik.com/en/Spain/law/66925
En Serbia:
http://www.erepublik.com/en/Serbia/law/66926

Quizás estamos ante la MEJOR ALIANZA DE LA HISTORIA DE EREPUBLIK

HAIL SPAIN!
HAIL SERBIA!

THE BEST ALLIANCE EVER!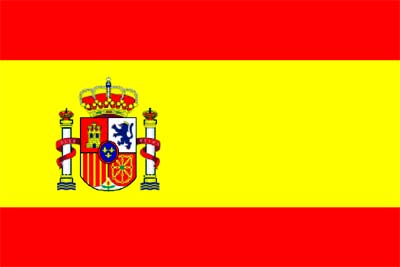 Post your comment
What is this?

You are reading an article written by a citizen of eRepublik, an immersive multiplayer strategy game based on real life countries. Create your own character and help your country achieve its glory while establishing yourself as a war hero, renowned publisher or finance guru.