Day 1,981, 15:49
•
Published in Croatia
•
by Bad BIue Boys
Ajd da još jedan članak danas izbacim dok još imam dovoljno vremena. Danas sam dobio na faksu zadatak izraditi anketu, odnosno
istraživanje tržišta
, pa kako sam naučio "baratati" ovim stvarima odlučih isto to iskoristiti u ovoj igri.
Smatram da bi moglo biti zanimljivo i da bi možda bilo korisno znati
"ePuls"
naše domovine. Da skratim priču..
izradio sam anketu i jako bi volio i jako bi me zanimali vaši odgovori, anketa je naravno o eRepubliku, odnosno eHrvatskoj.
Mislim da svaka država i građani države žele znati ovakve stvari i da bi vladajuće ovakva istraživanja trebala zanimati.
Planiram ovakve ankete provoditi jednom do dva puta mjesečno kako bi mogli kontinuirano pratiti trendove u eHrvatskoj.
Anketa se sastoji od nekoliko djelova, svaki od njih ima nekoliko pitanja. Djelovi su:
Općenito, Zadovoljstvo eHrvatskom, Političke stranke i Savezi.Anketu možete ispuniti
OVDJE
.
Direktan link
->
http://goo.gl/3HkUr
Hvala Vam unaprijed što ćete ispuniti ovo, mislim da bi i vi htjeli da se vaš glas čuje, a mislim da bi naša Vlada isto tako htjela cuti vaše mišljenje! Rezultati ankete će biti objavljeni u sljedećih nekoliko dana.

Zamolio bih još samo da podjelite ovaj članak, shoutajte na vašem stranačkom feedu, Military Unit feedu i svim prijateljima. Neka se glas naroda čuje!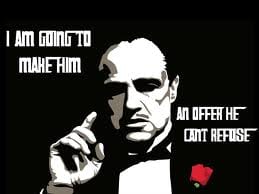 Don Croata
Post your comment
What is this?

You are reading an article written by a citizen of eRepublik, an immersive multiplayer strategy game based on real life countries. Create your own character and help your country achieve its glory while establishing yourself as a war hero, renowned publisher or finance guru.